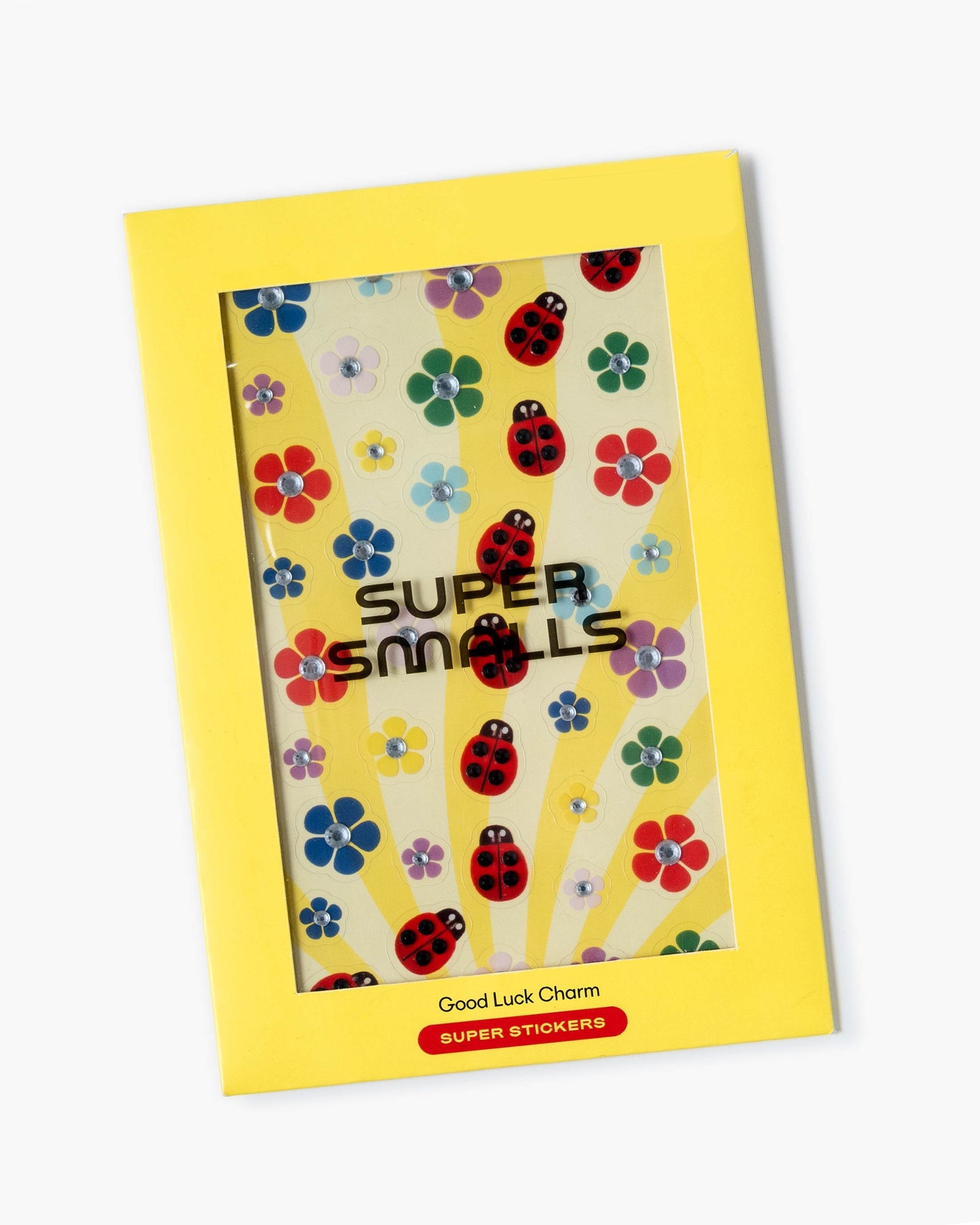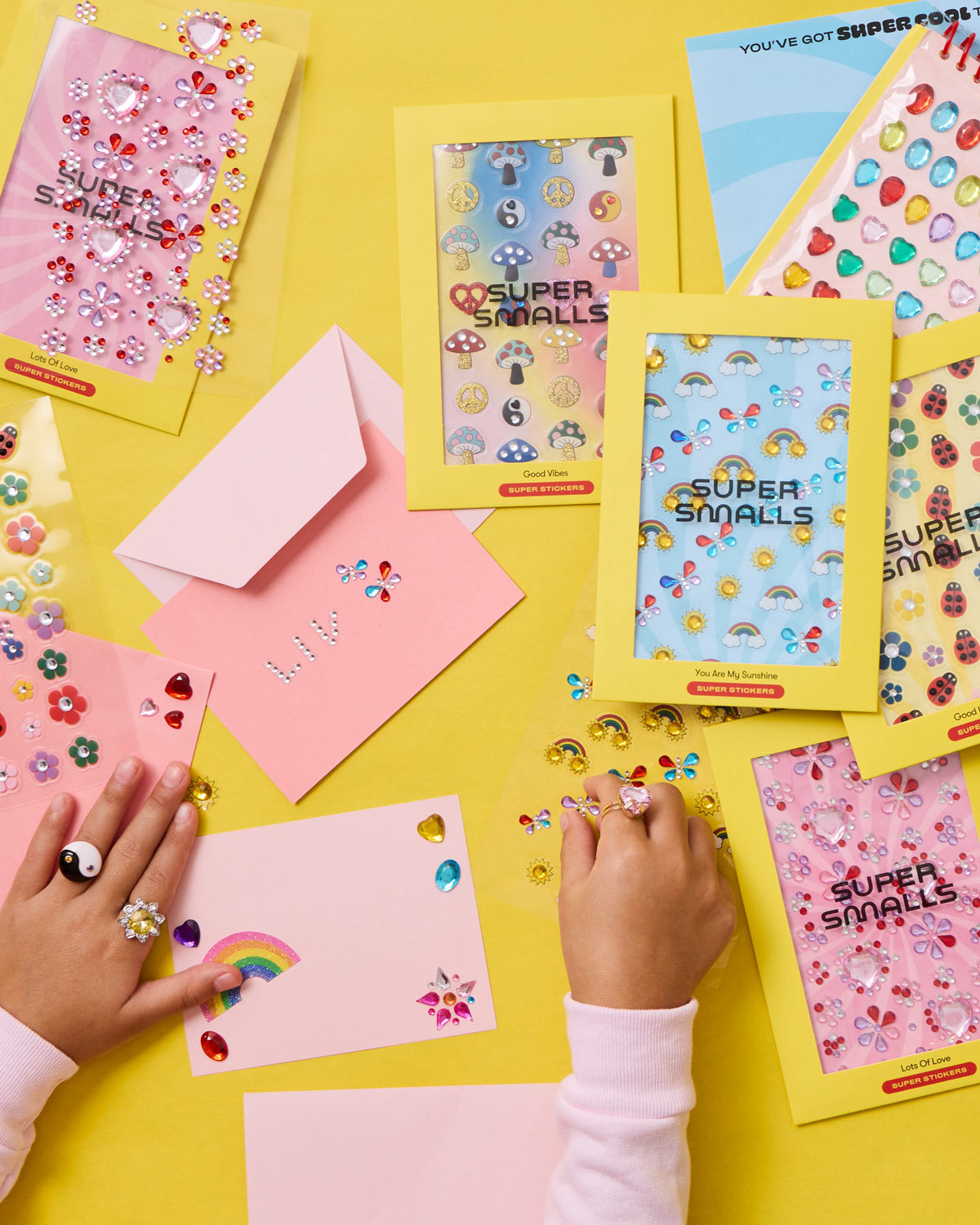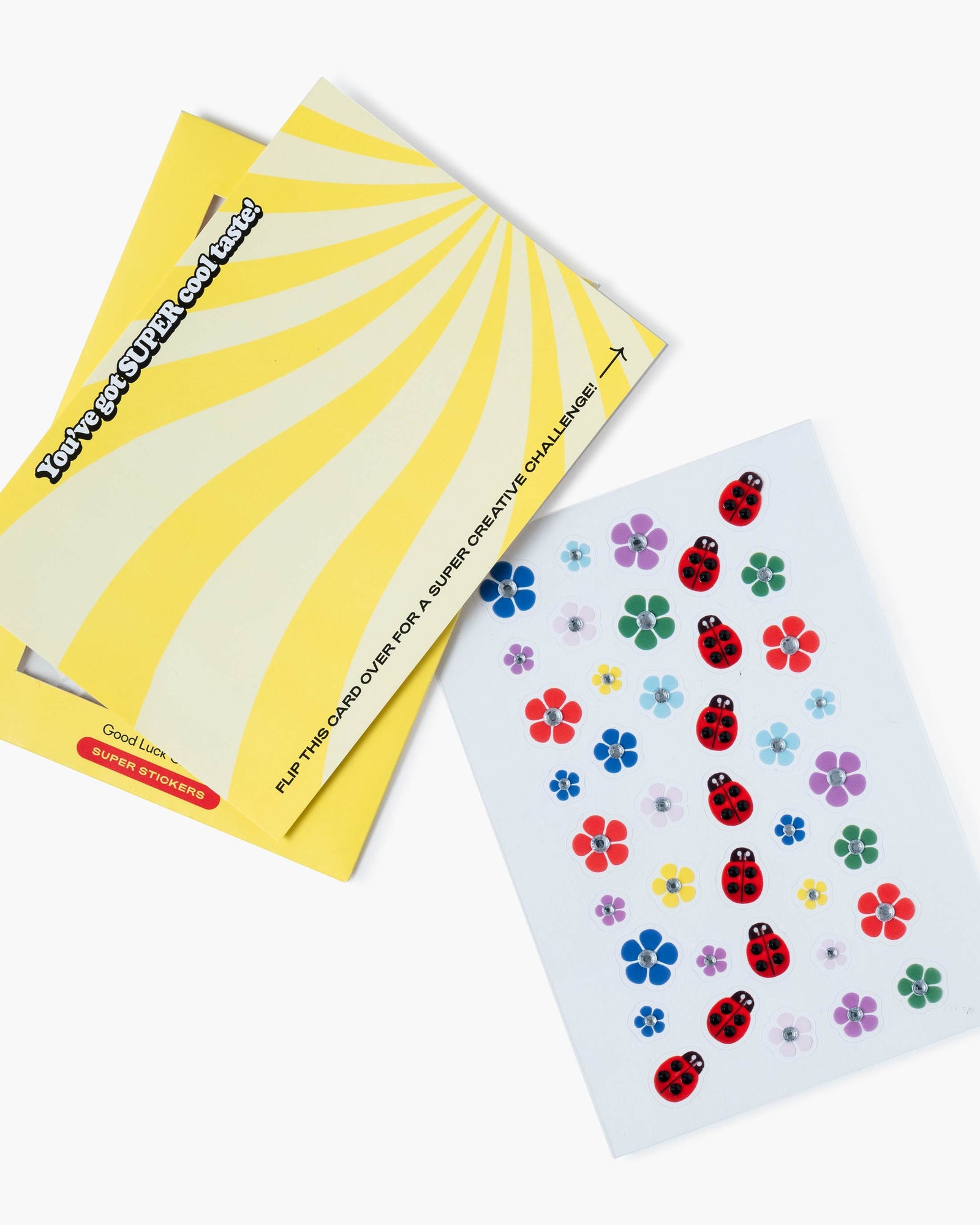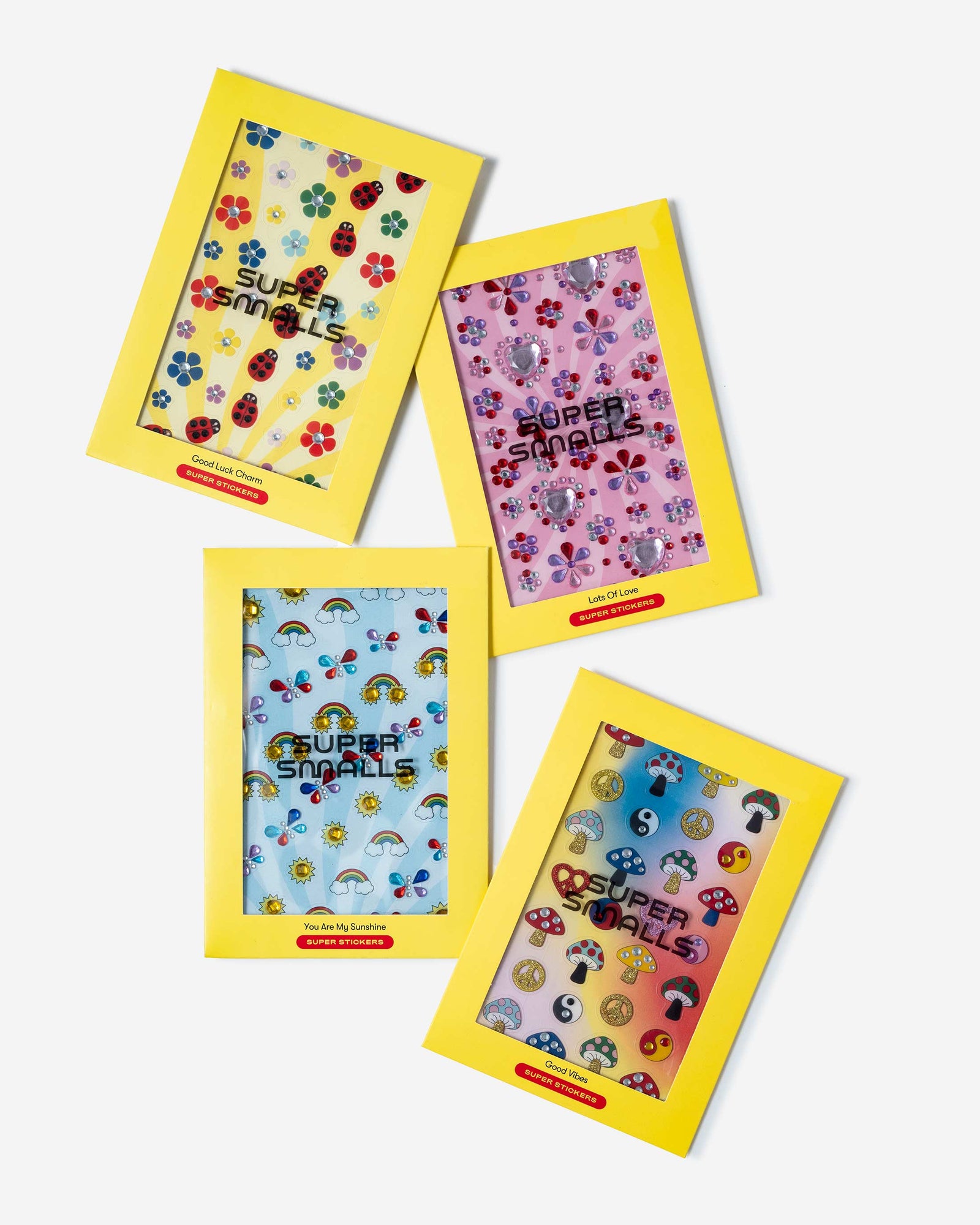 Super Sticker Sheet Good Luck Charms
You're Sure to Have a Super Day!
Our Good Luck Charms Super Sticker Sheet features ladybugs and colorful flowers with pops of gems, symbols of happiness and good things to come. Make a card for someone in need of a little bit of luck or decorate your school supplies. They'll showcase your smiley spirit and optimistic attitude! Plus, each sheet comes with its own postcard—a place for you to draw new ideas or write your biggest wishes for Super Smalls. Mail it back to us and you just might see your creations come to life!
*Small parts, not intended for children under 3 years