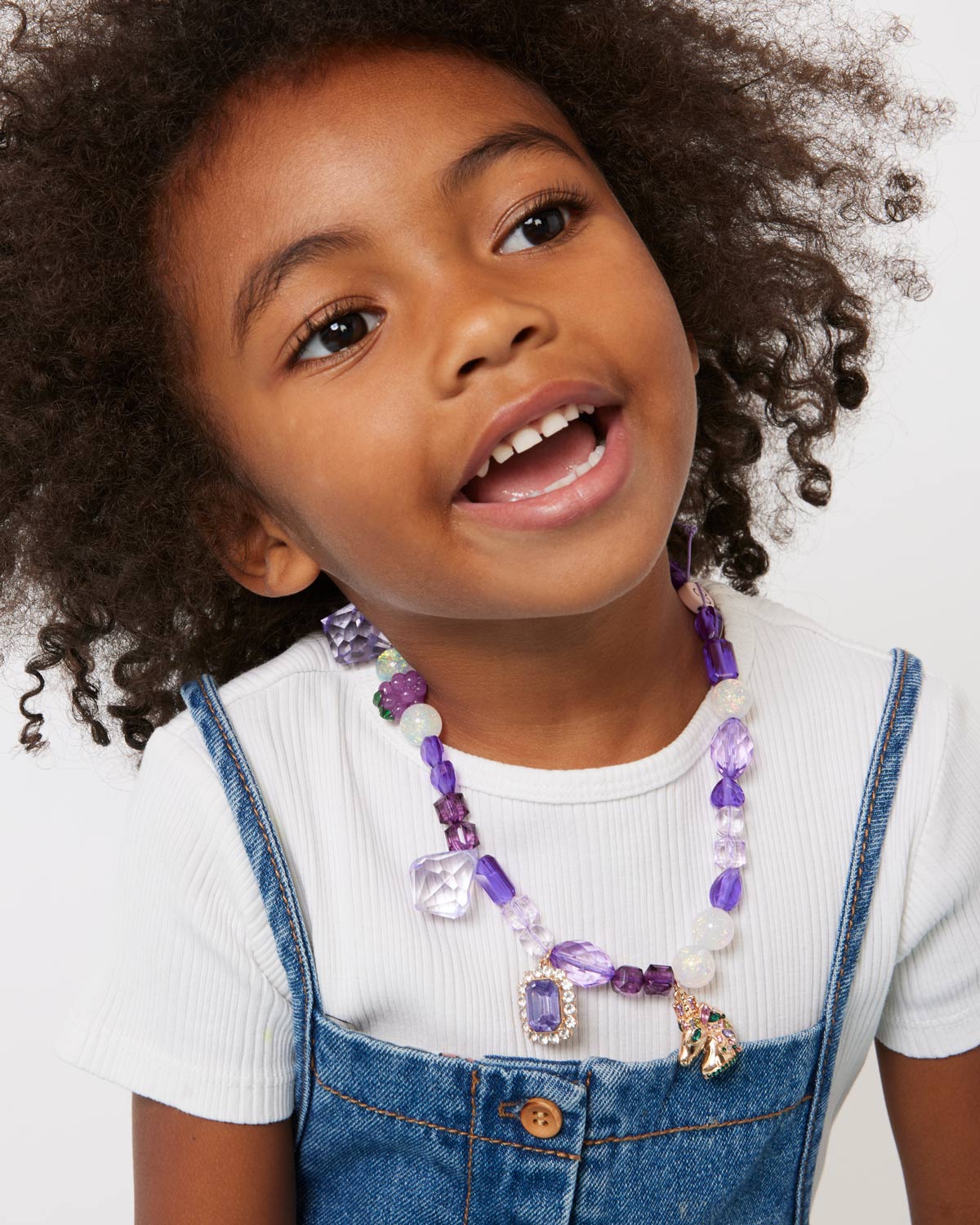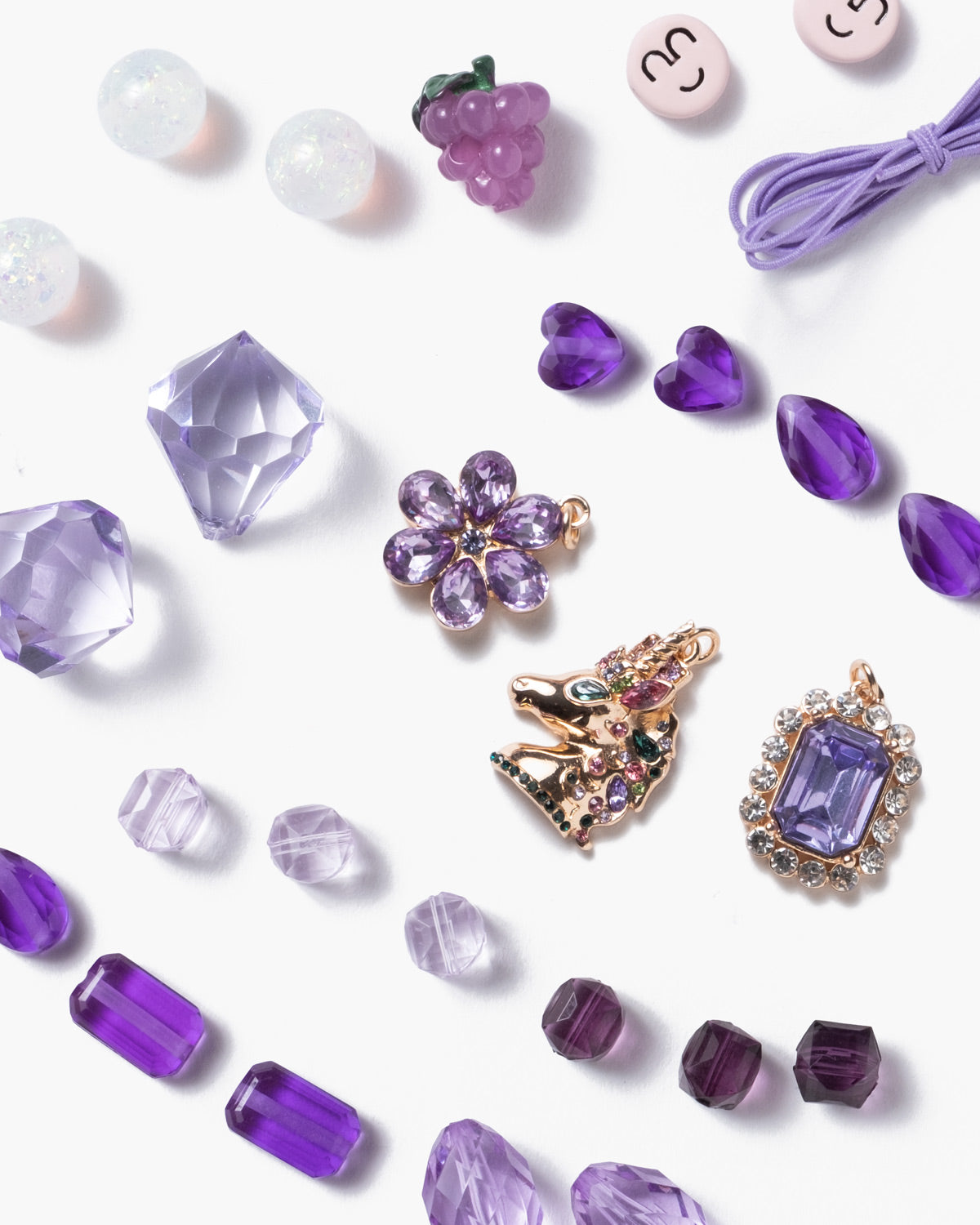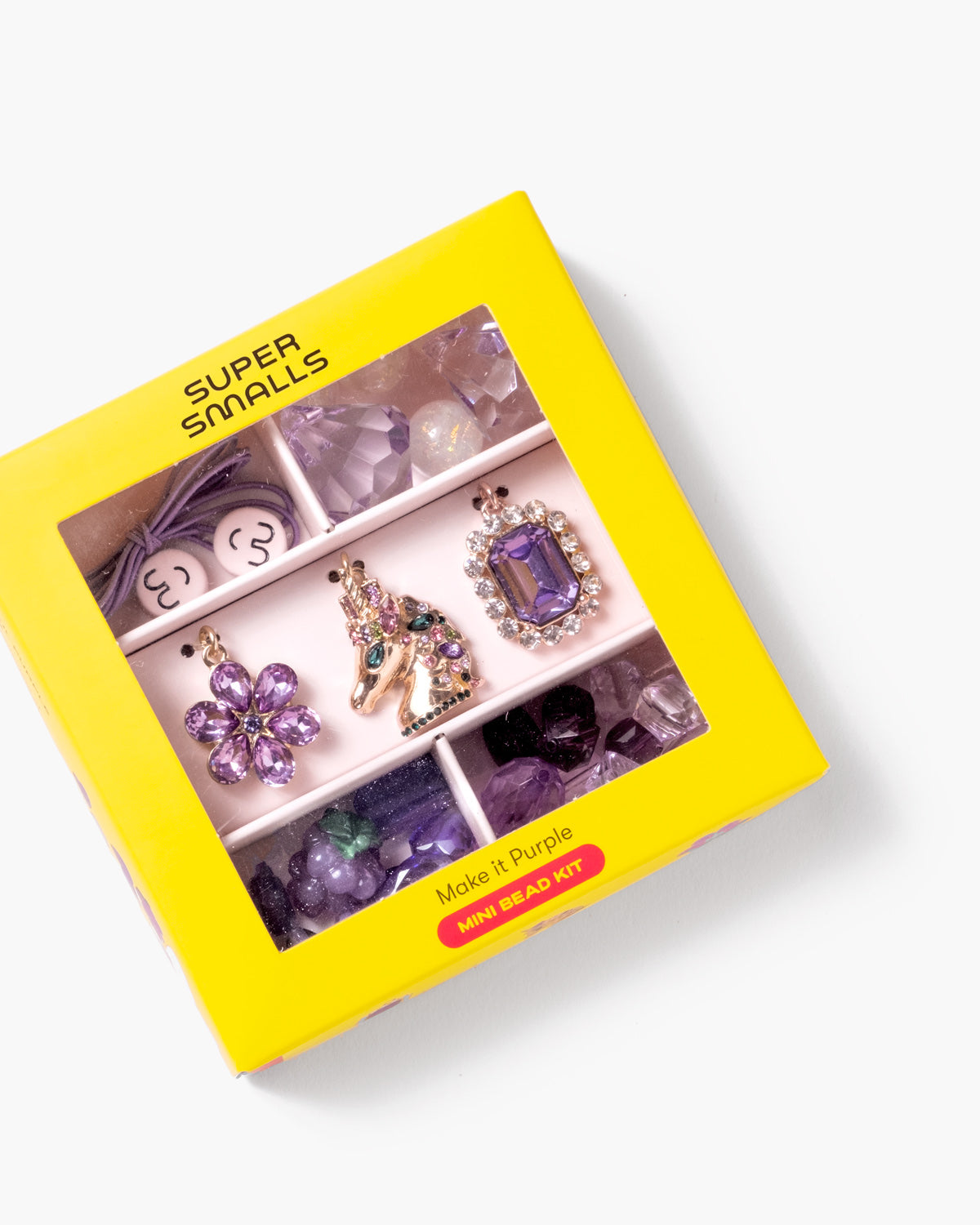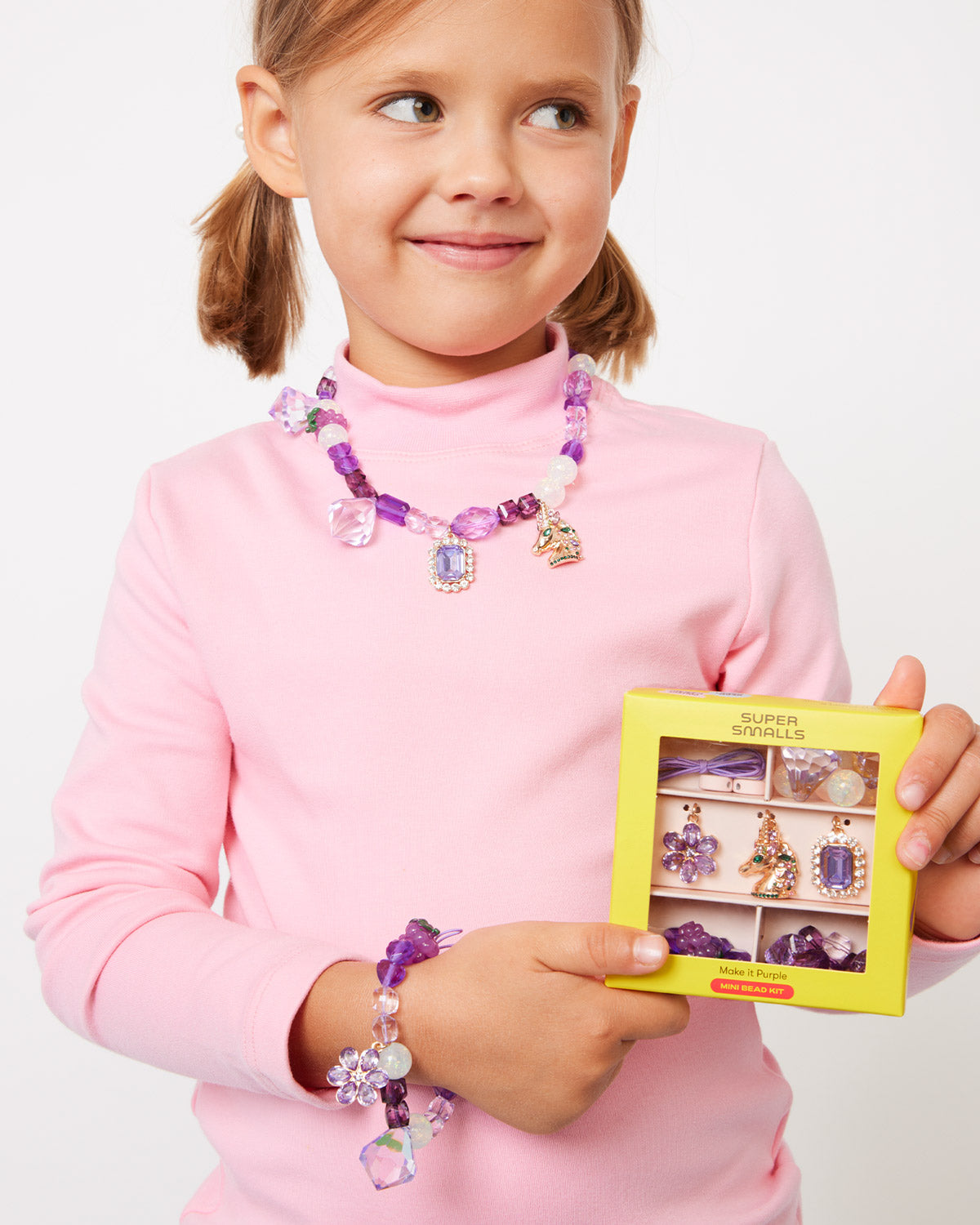 Make It Purple Mini Bead Kit
Picked for Oprah's Favorite Things 2023!
"Budding jewelry designers can make one necklace or two bracelets with this fun kit It's also a popular stocking stuffer or Hanukkah gift" - As Oprah says on OprahDaily.com
Elevate your creations with the Make It Purple Mini Bead Kit! Packed with an assortment of dazzling purple beads, this kit is perfect for crafting unique jewelry. Plus, it comes with three super special charms — a violet halo for inner strength, a golden unicorn to remind you of your unique magic, and a gem flower symbolizing love, hope, and triumph! Add a splash of purple magic to your crafting journey!
Kit Includes:

Three unique charms with special meanings: a violet halo, a golden unicorn, a purple gem flower
An assortment of joyful, positivity-packed beads
One elastic cord (26 inches): makes 2 bracelets or 1 necklace
Also available in other styles
*Small parts, not intended for children under 4