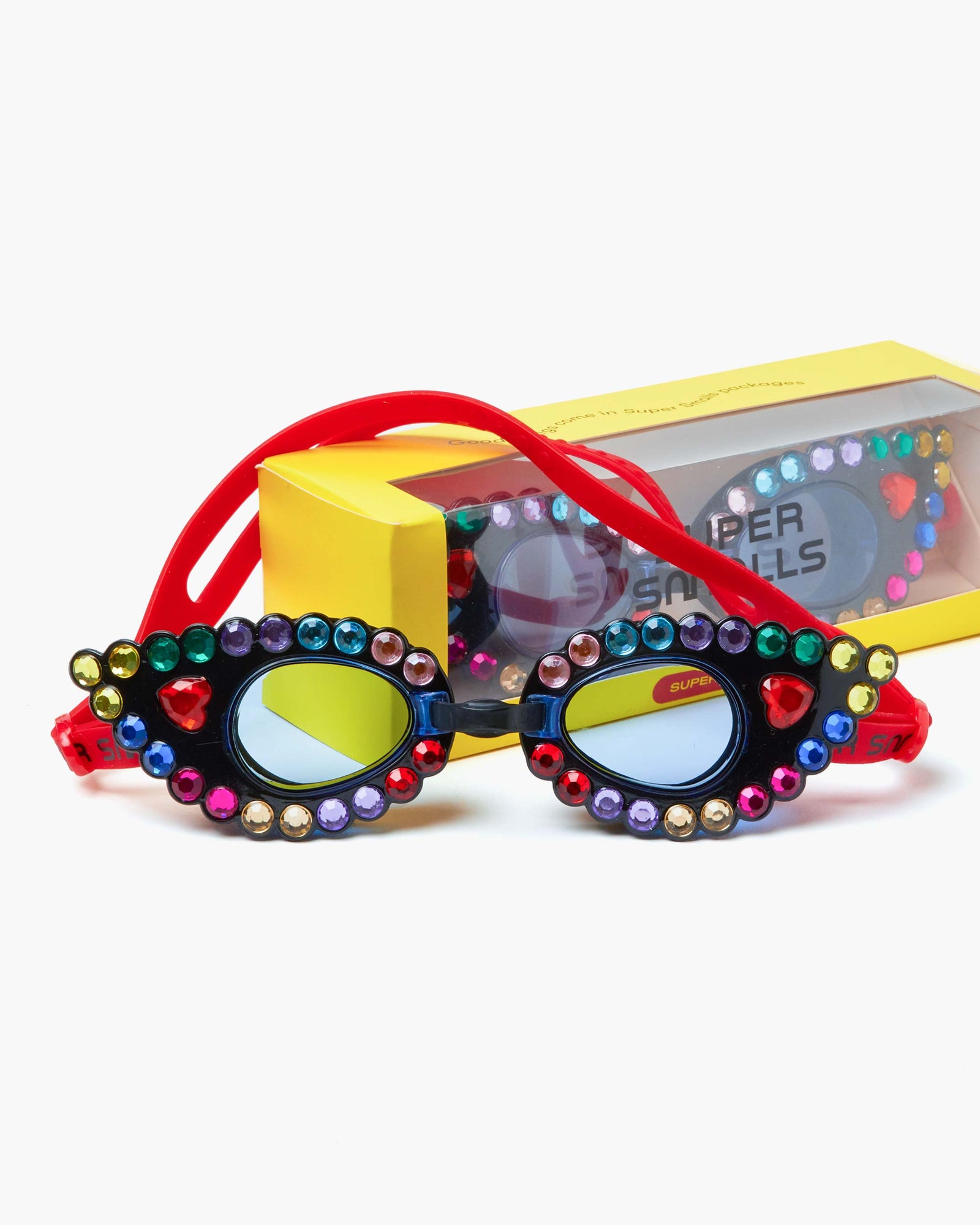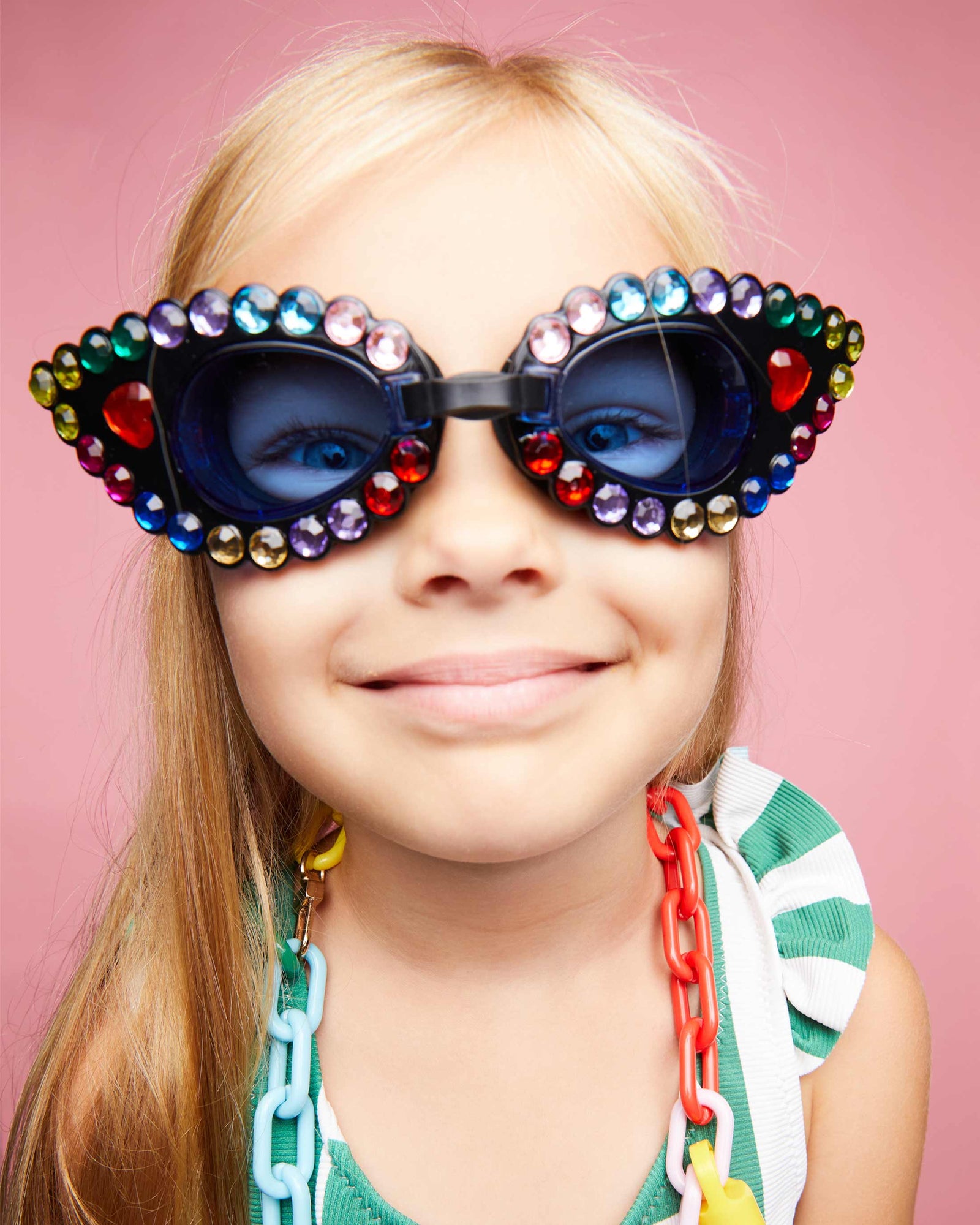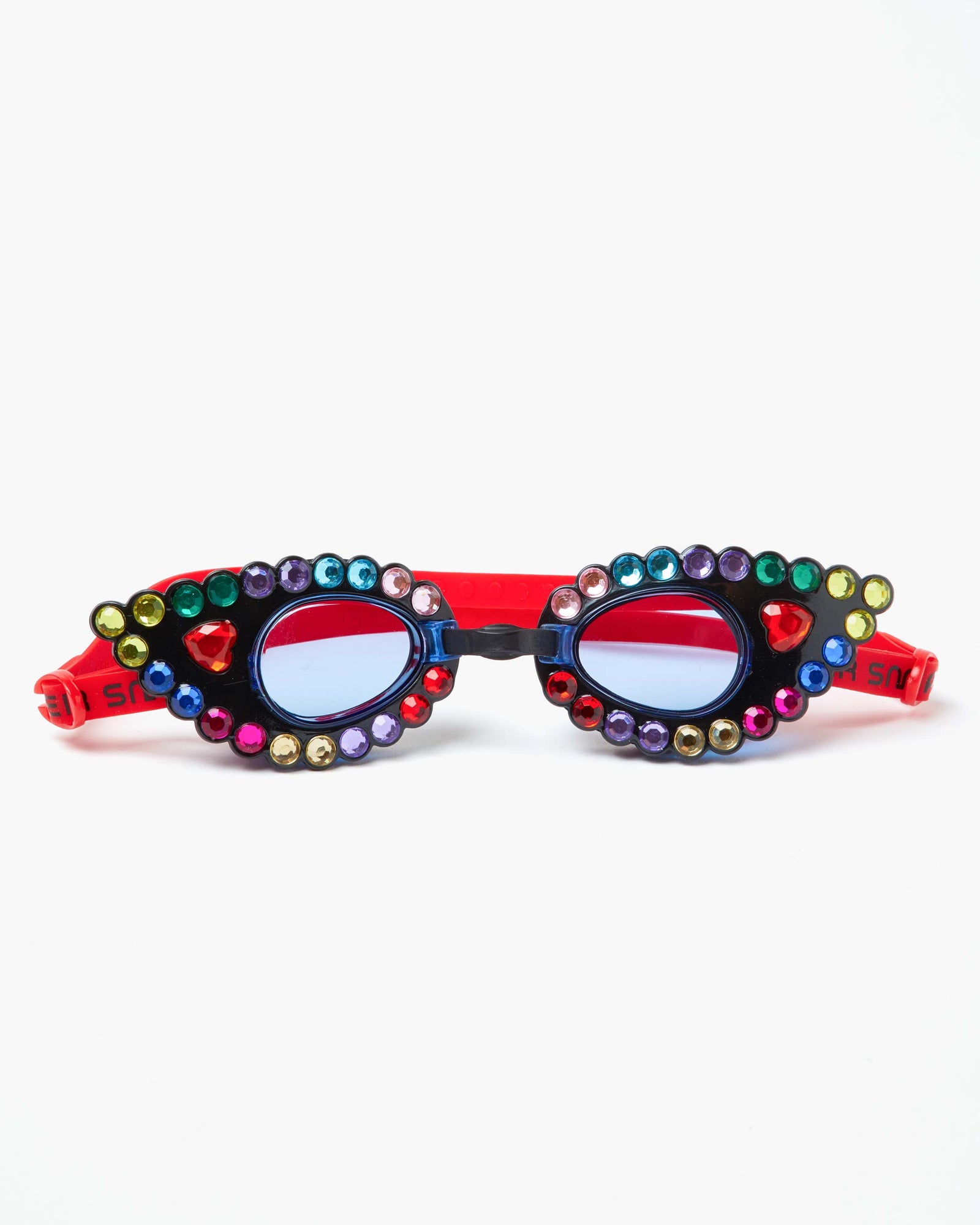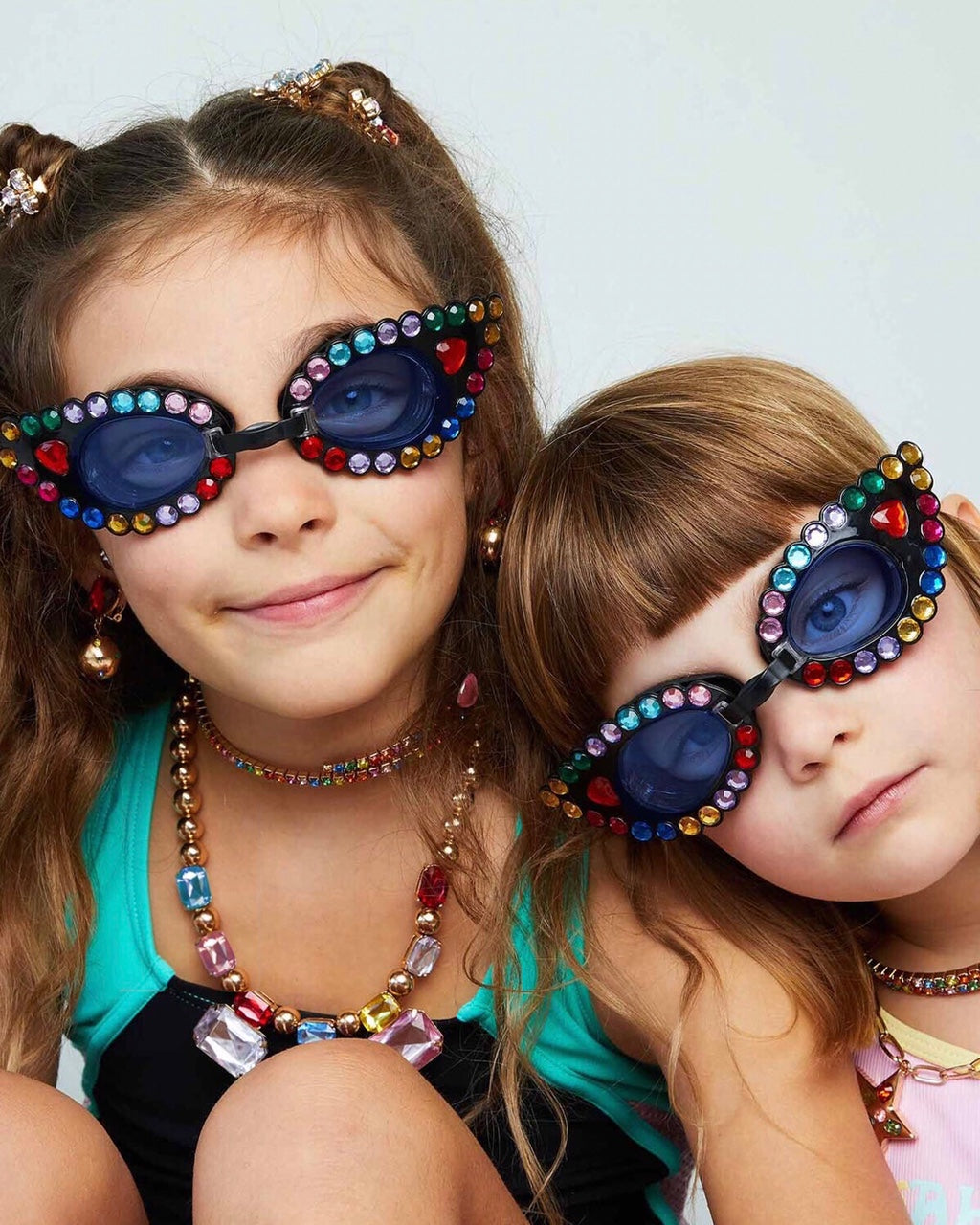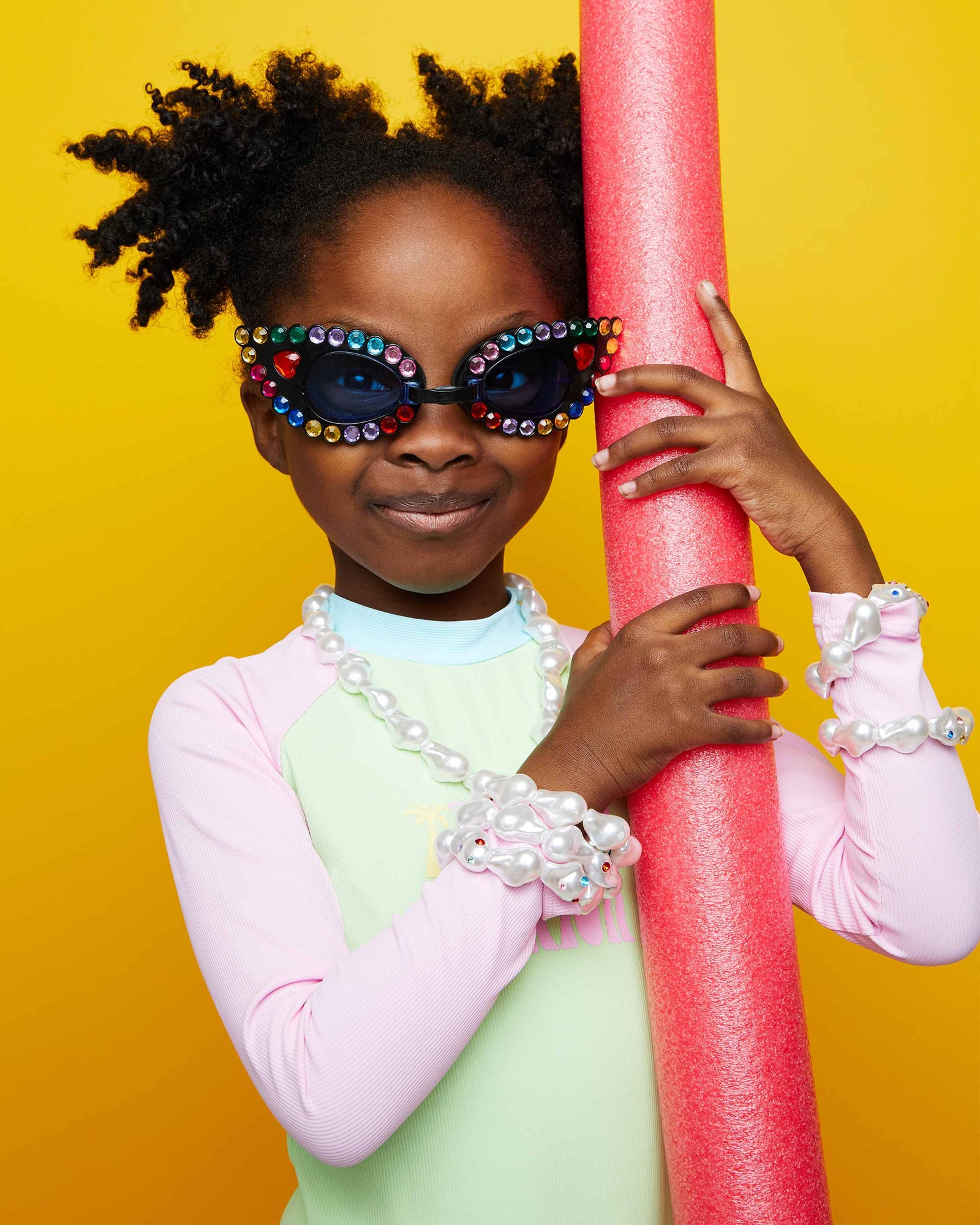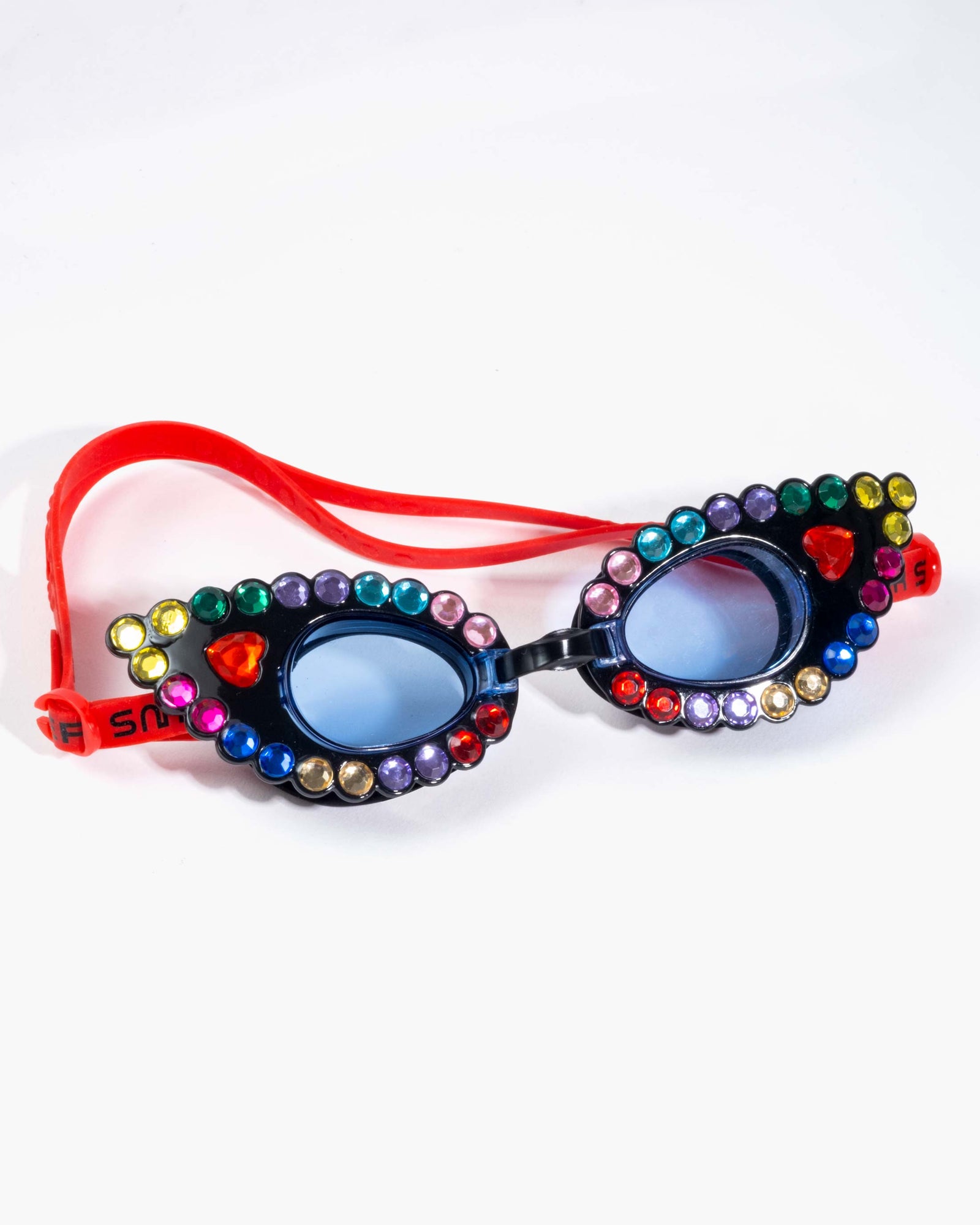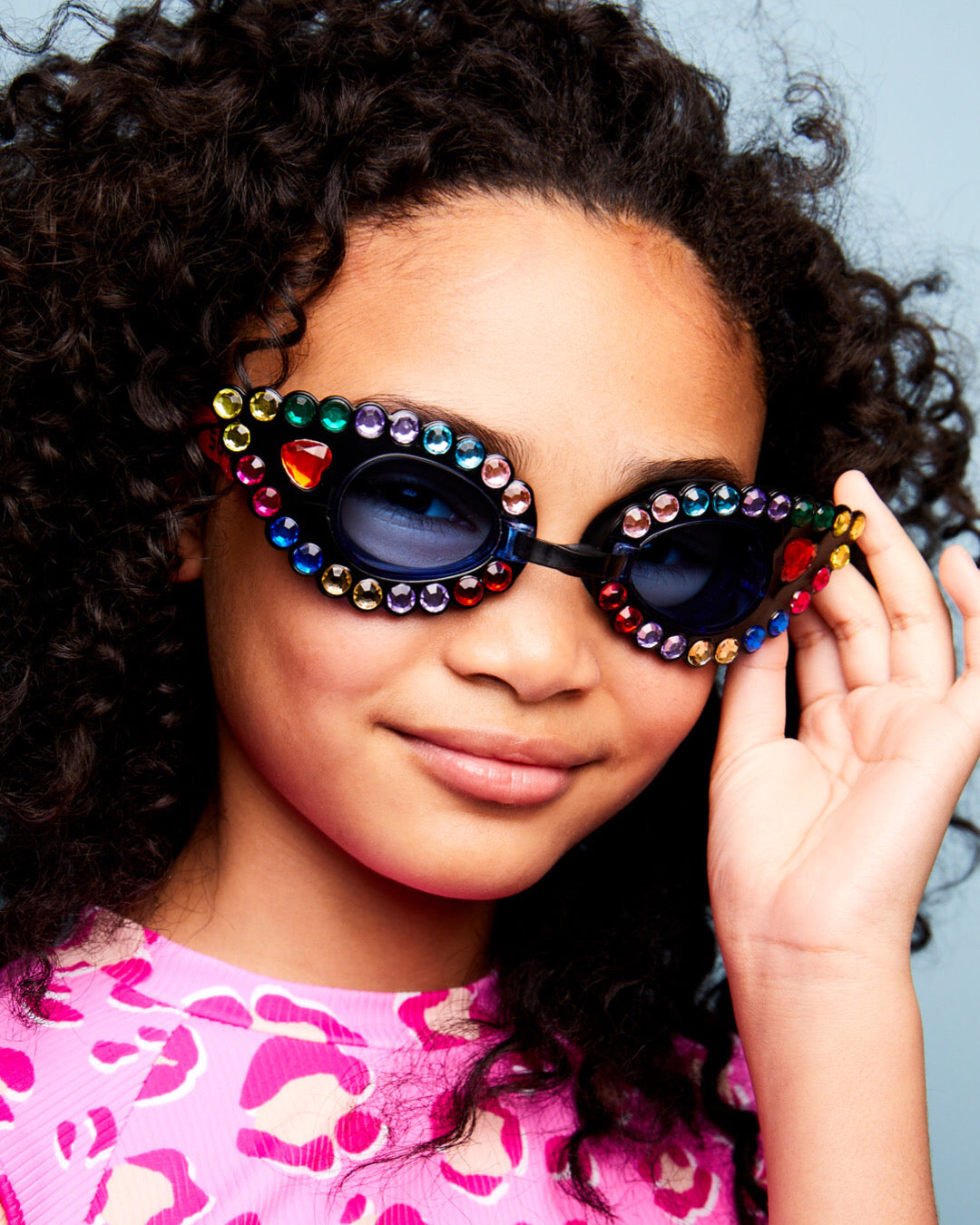 Mermaid In Training Goggles
Mermaid Dress-Code: Gem-Covered Goggles Required.
Have you ever seen swim goggles so cool?! Us either. We made the Mermaid in Training Goggles so you wouldn't have to sacrifice serious style for serious swim practice. With a Super seal that REALLY works and an adjustable-strap for growing kids, you'll be diving like a mermaid in no time (rainbow gems don't hurt, either 😉).

Product Details:

*Small parts, not intended for children under 3 years