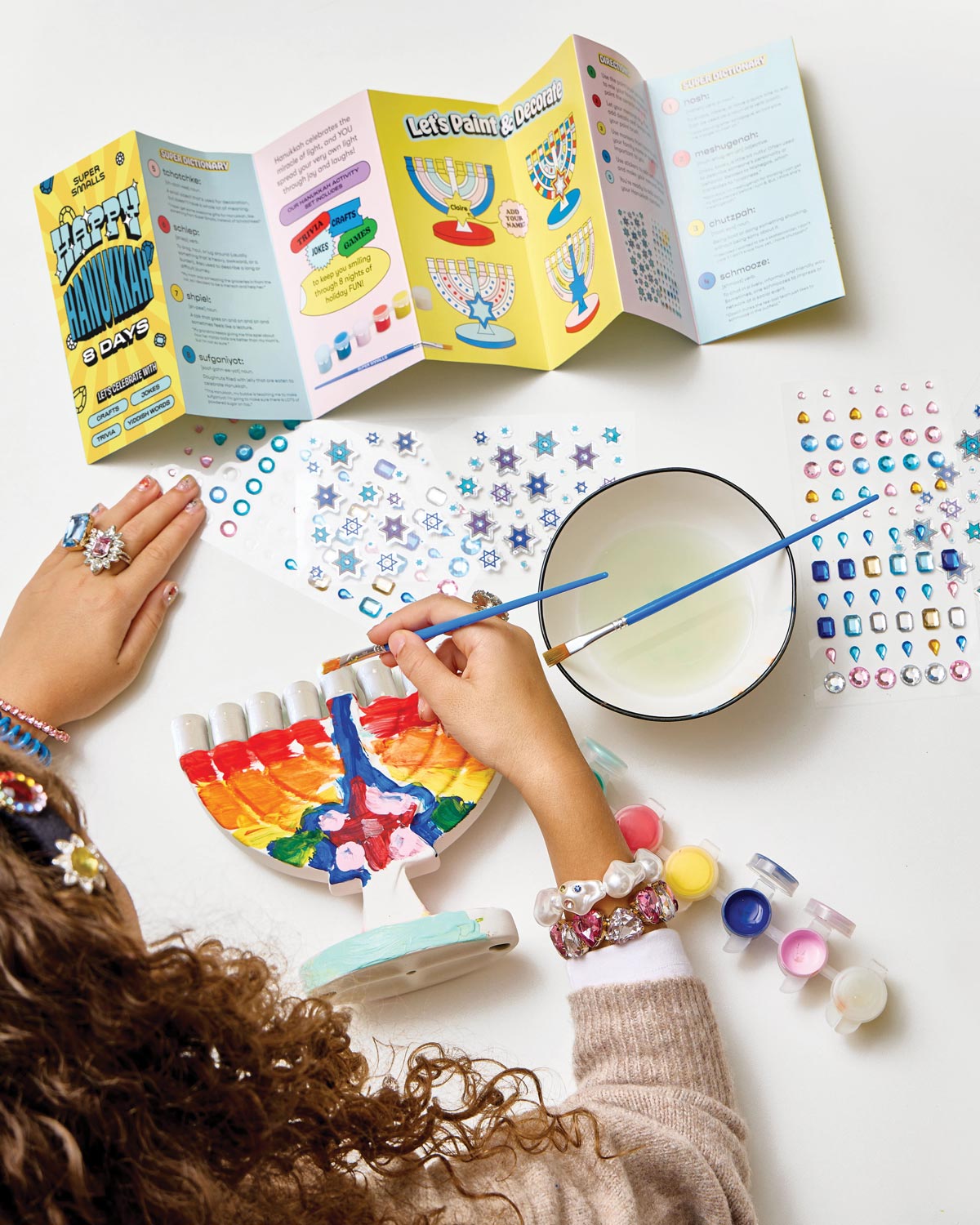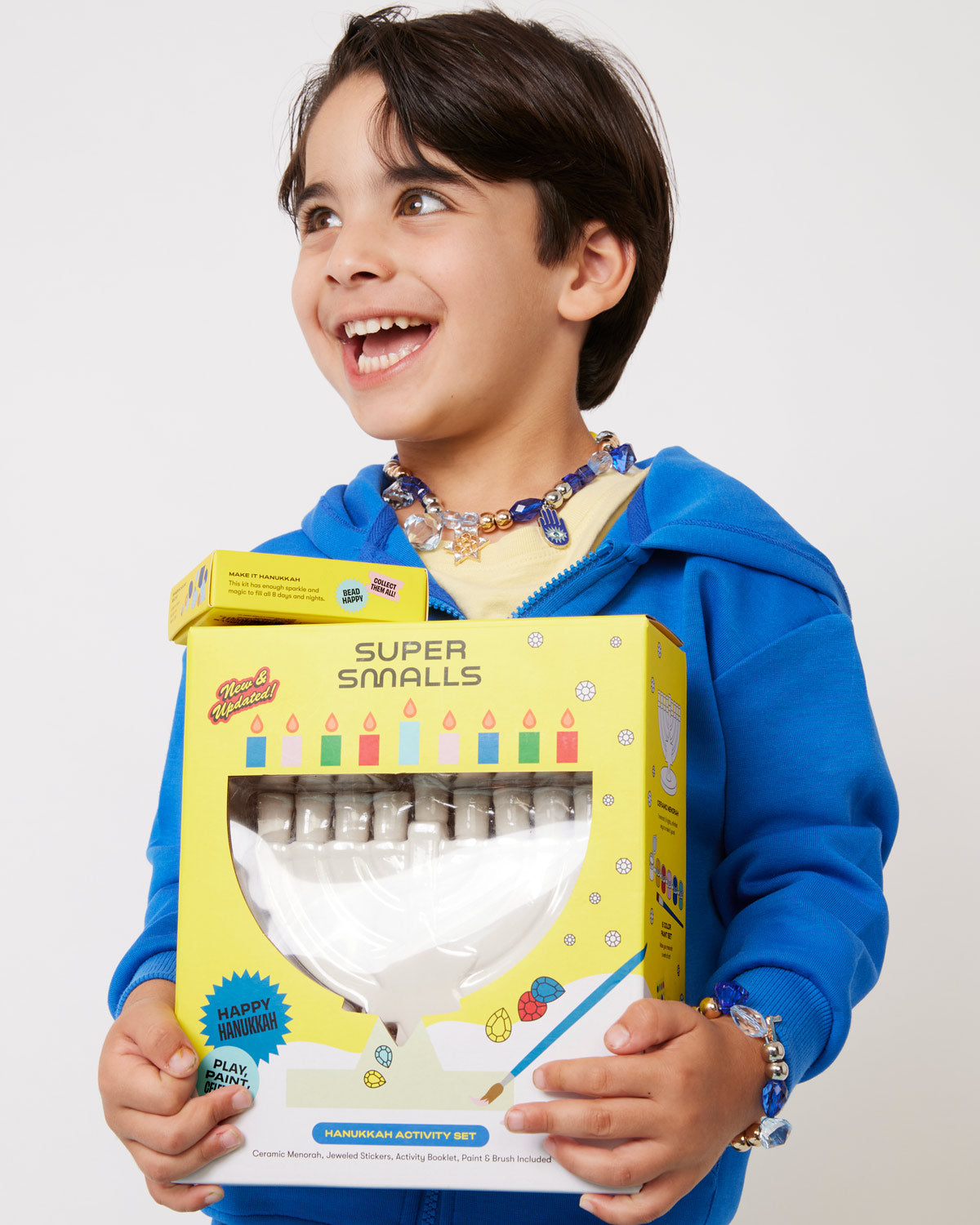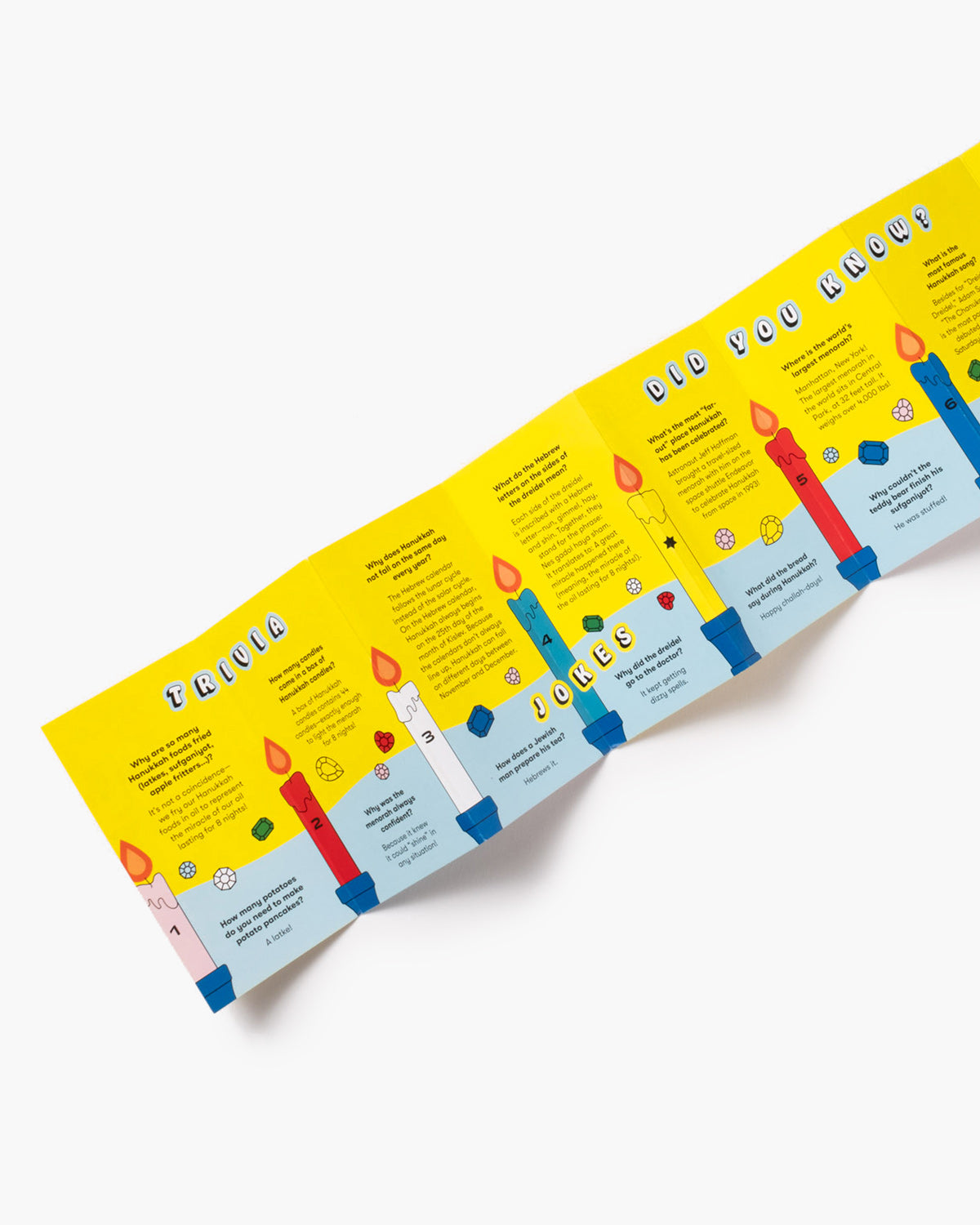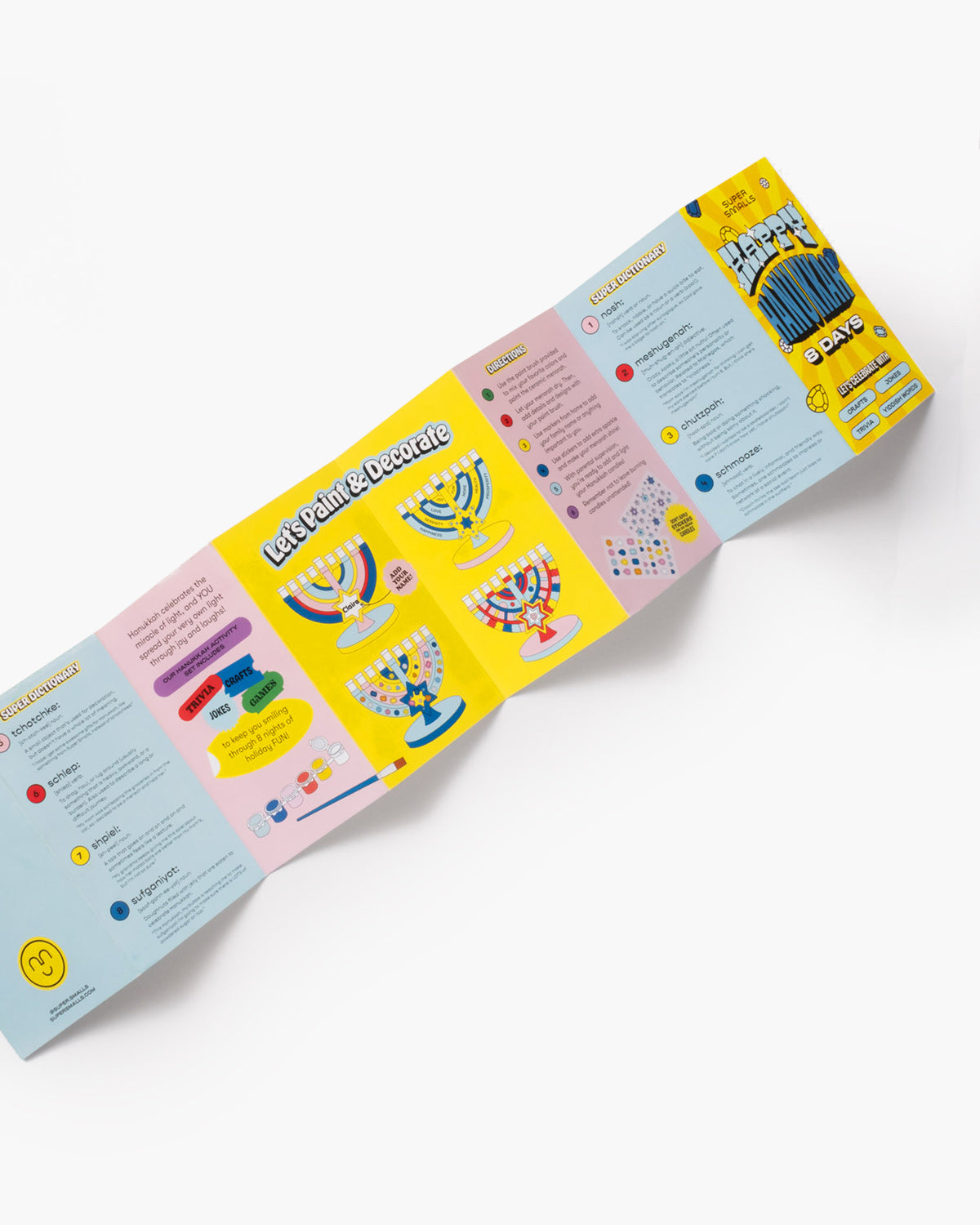 8 Nights of Crafting, Painting, Jokes, Trivia, & More!
Chag Sameach! Celebrate Hanukkah with the new & improved Hanukkah Activity Kit for 8 nights of fun-filled entertainment. The kit includes one ceramic Menorah, stickers, a paint brush, six colorful paints, and an activity booklet featuring trivia and jokes. A holiday treat your little ones will look forward to as much as the chocolate gelt. 
Kit Includes:
Ceramic Menorah
Activity Booklet
Stickers
Paints & Paint Brushes
*Small parts, not intended for children under 3 years
**Candles not included. Parental supervision is recommended if Menorah is going to be used with candles.