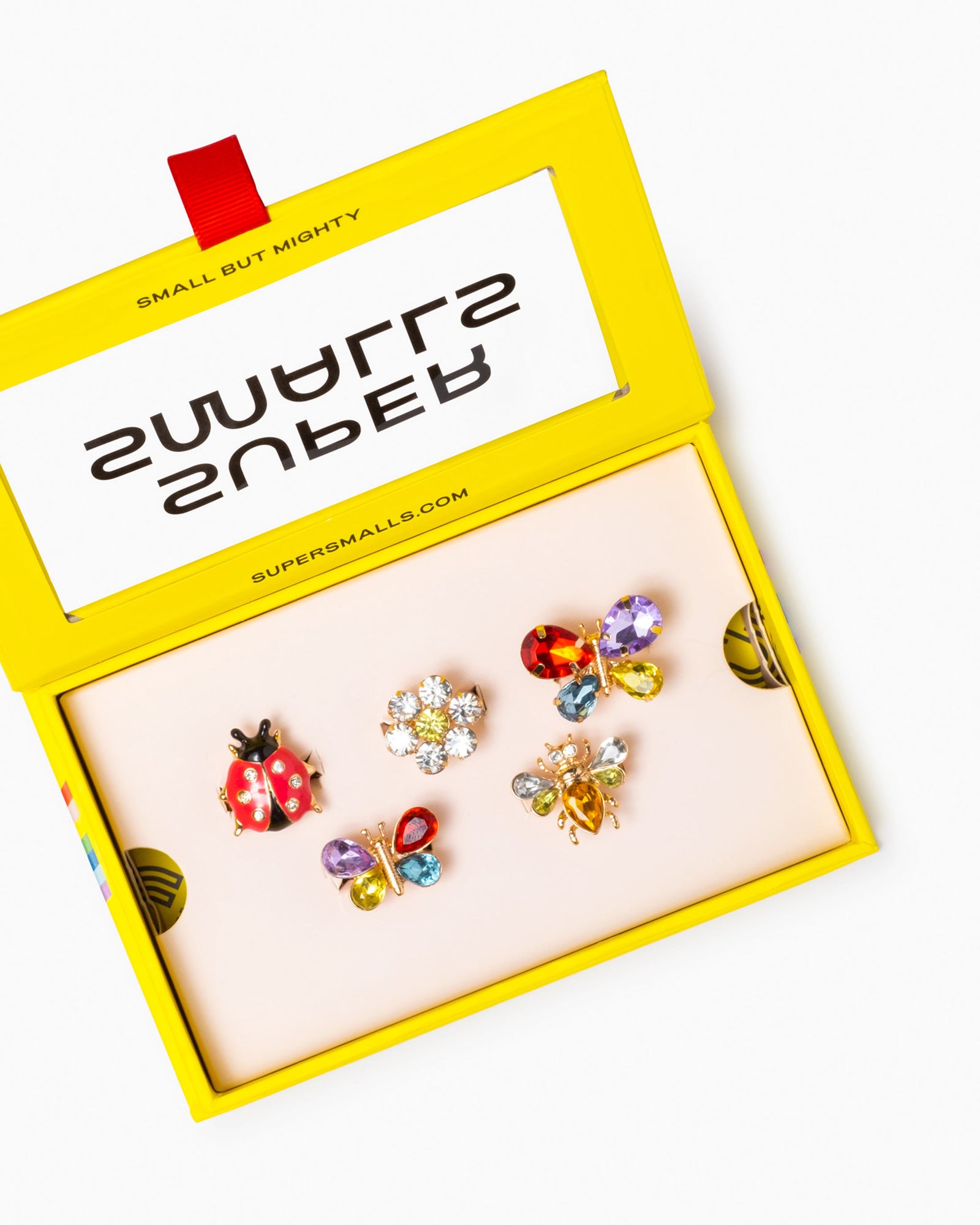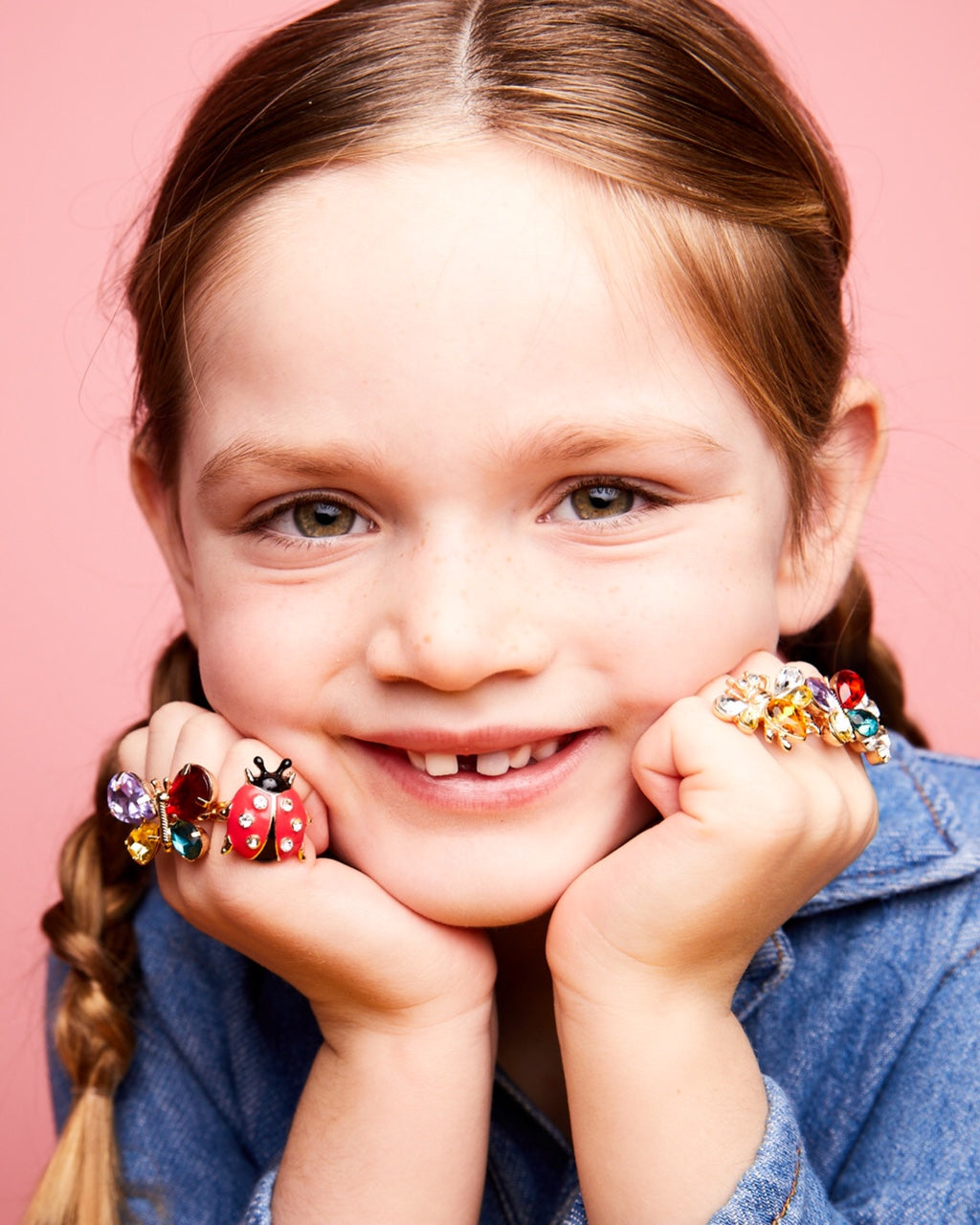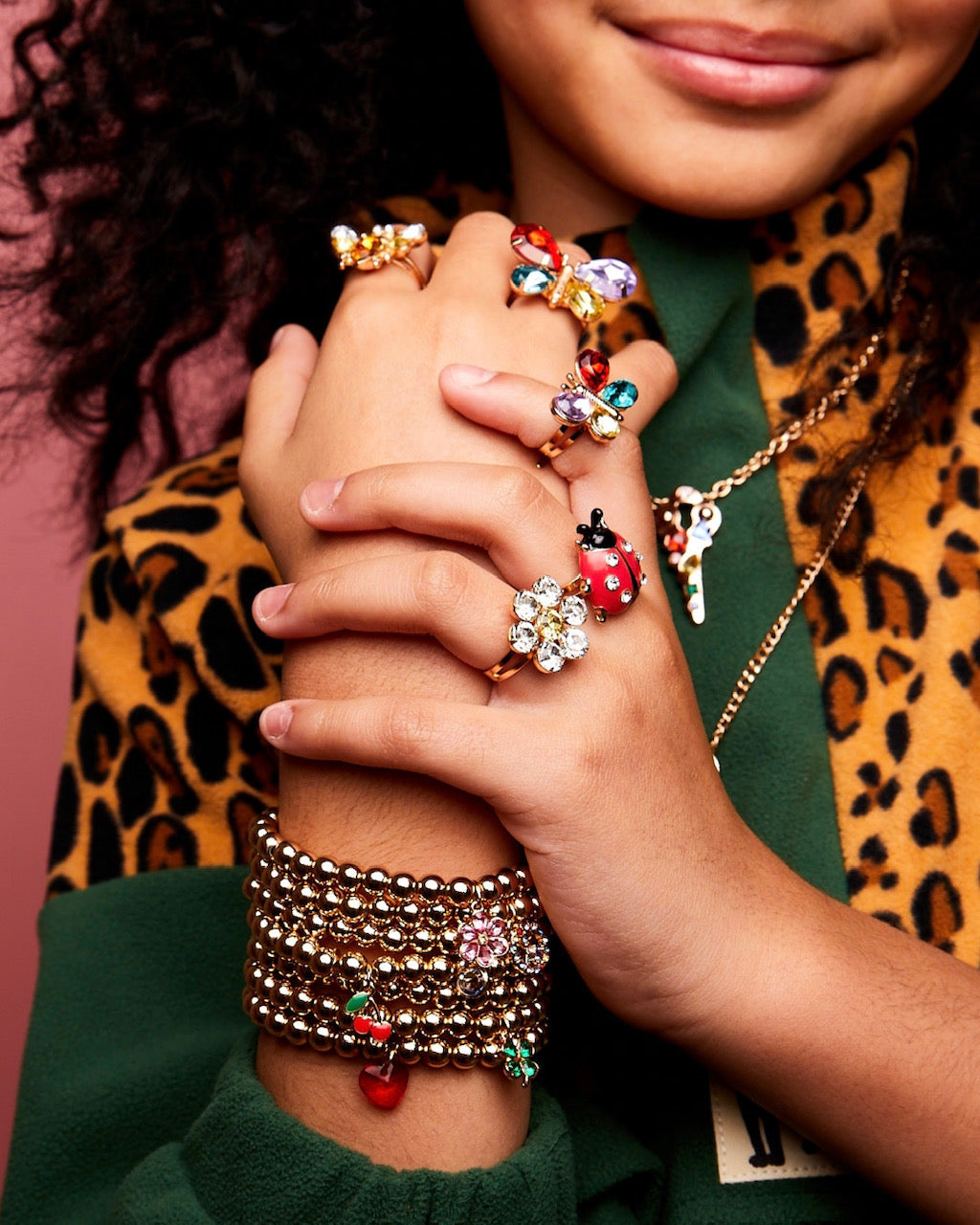 Garden Get-Together Ring Set
These Rings BEE-long on Your Hands!
Buzz, buzz, the outdoors are calling your name! Whether you're the "get your hands dirty" type or the kid who prefers a twinkle-lit garden tea party, these rings are for you! This set of 5 (!) vibrant rings features your favorite gem-covered friends: 2 butterflies, a bee, a ladybug, and a flower—perfect for celebrating your adventurous spirit AND your sparkle obsession.
*Small parts, not intended for children under 3 years