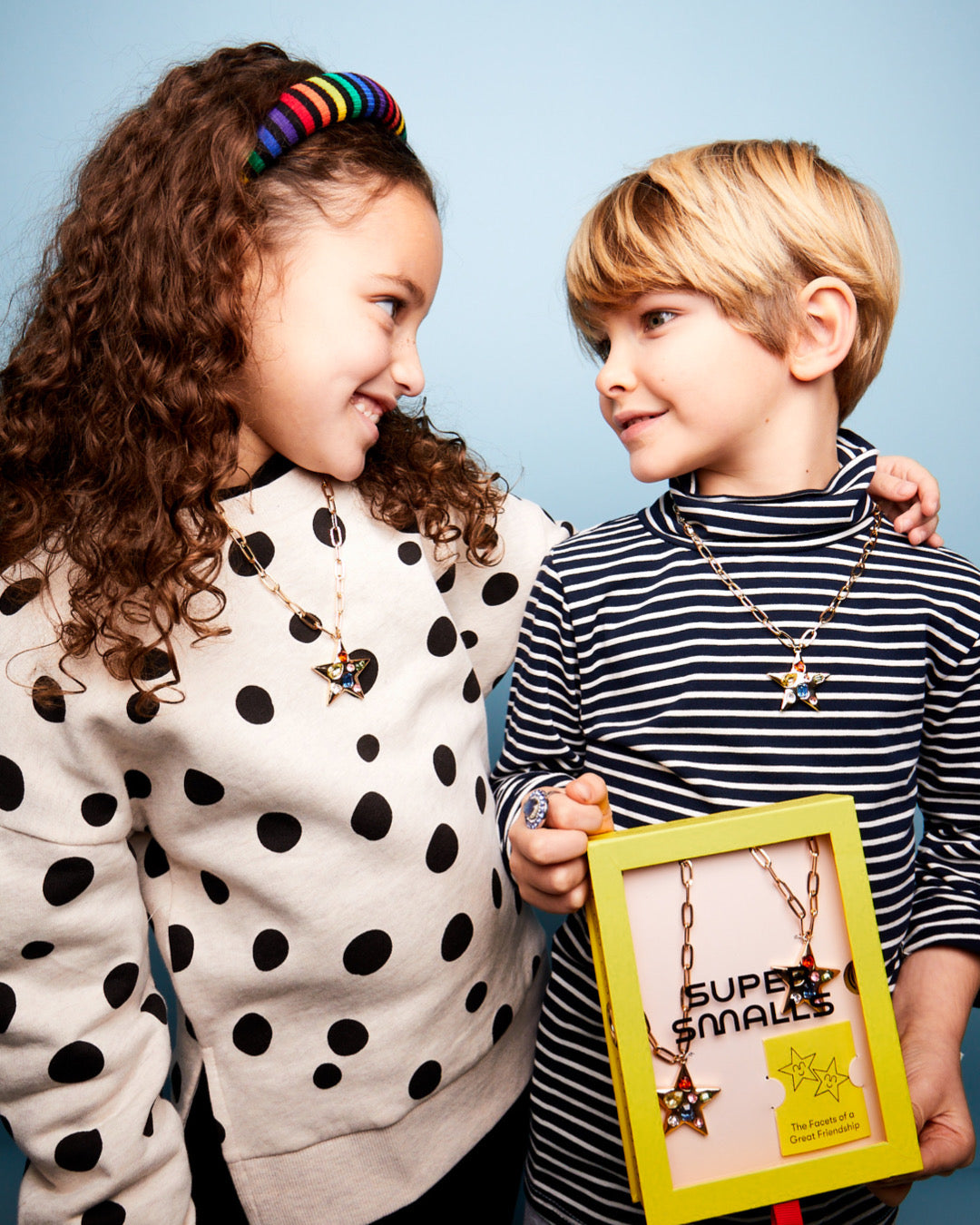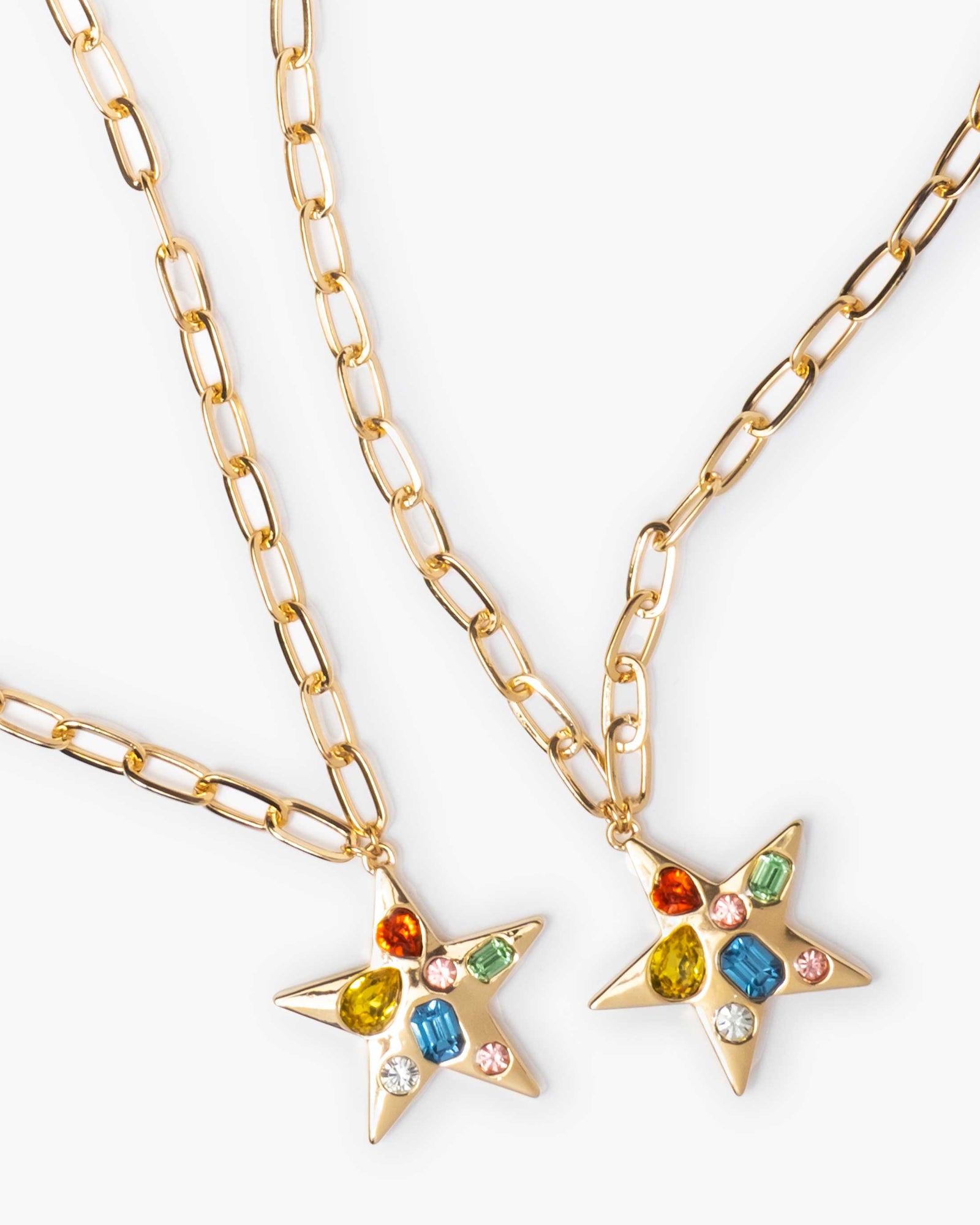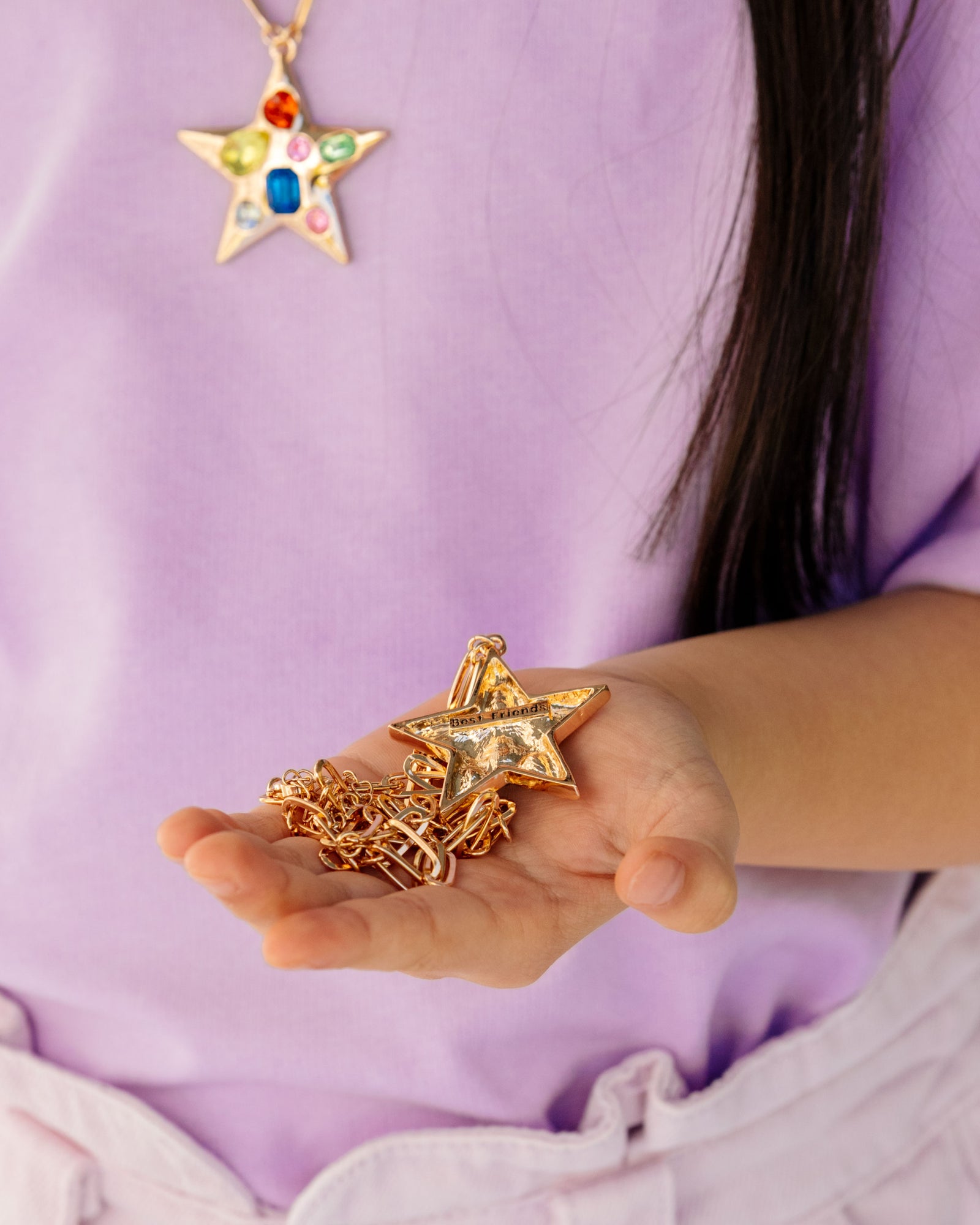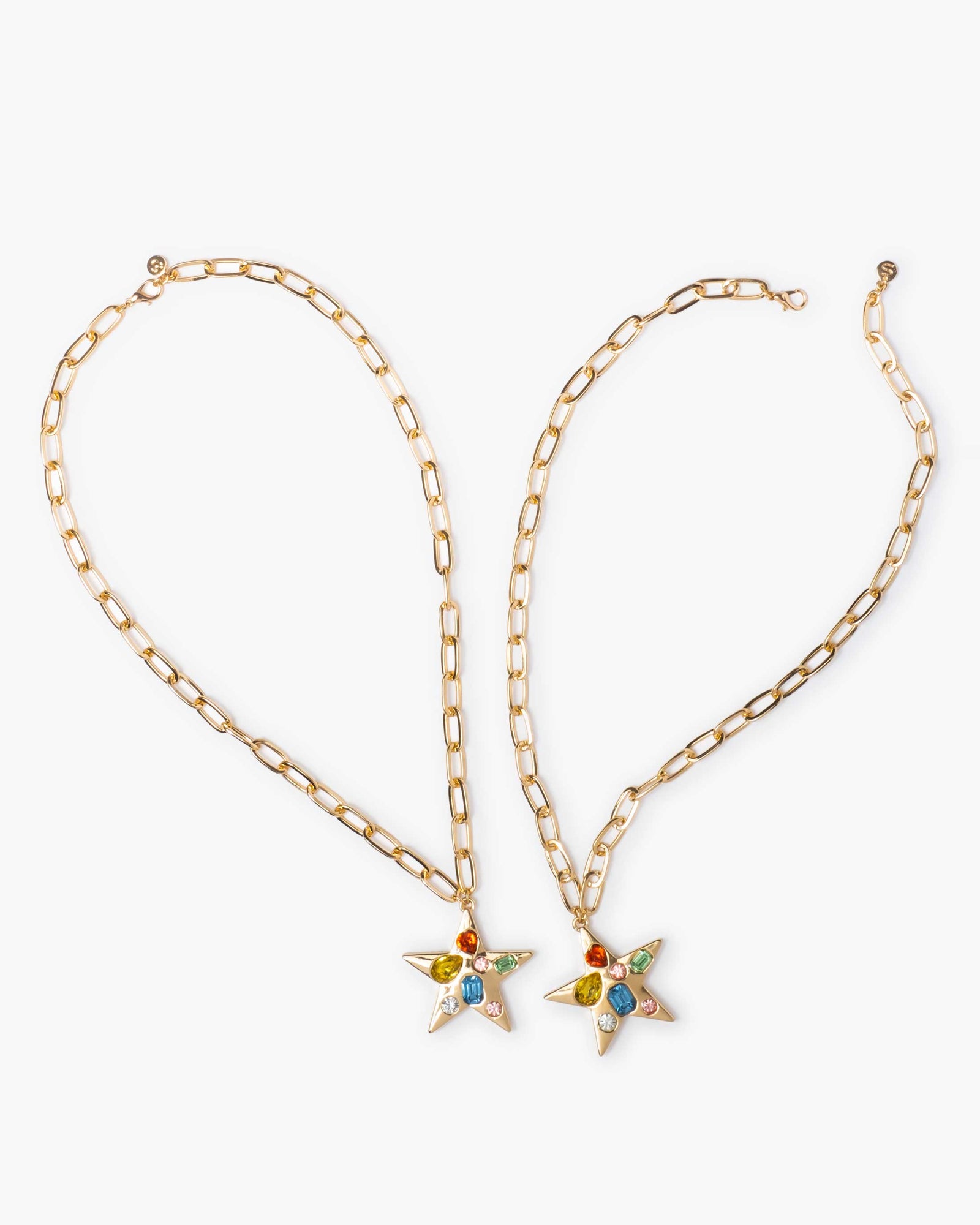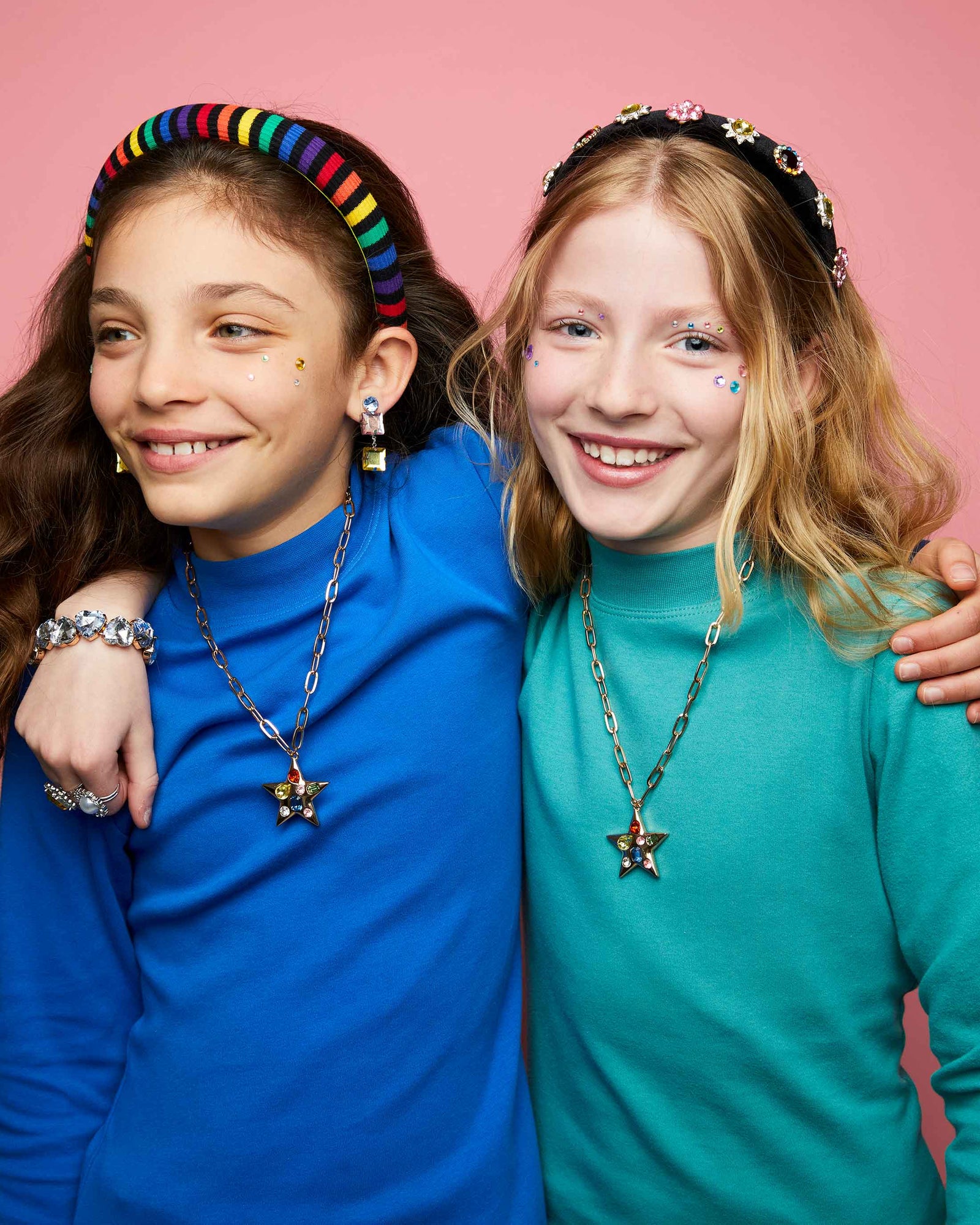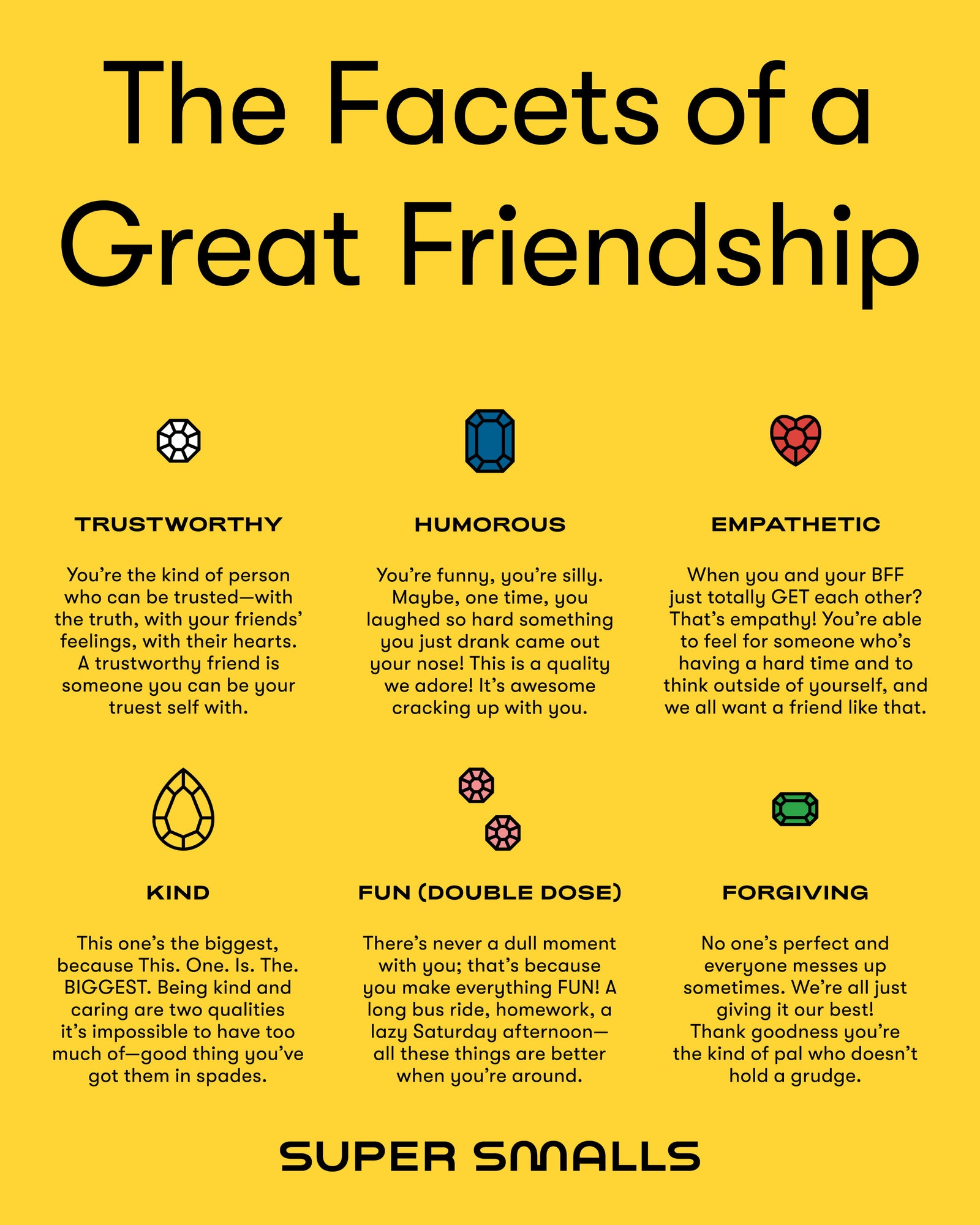 BFF Twin Stars Necklace Set
Hidden Meanings, Not-So-Hidden Gems. Reach for the Stars Together!
We've taken the classic 90's BFF heart necklace and given it the Super Smalls, super star treatment. Twin necklaces, perfect for sharing with your bestie, mom, dad, your cat, or really anyone you love! The front of each pendant is covered in colorful gems that represent special meanings (the booklet included inside explains!), and the backs are engraved with "Best Friends." A gold chain completes the modern look- makes the perfect gift for your other half- whoever that may be! 
*Small parts, not intended for children under 3 years