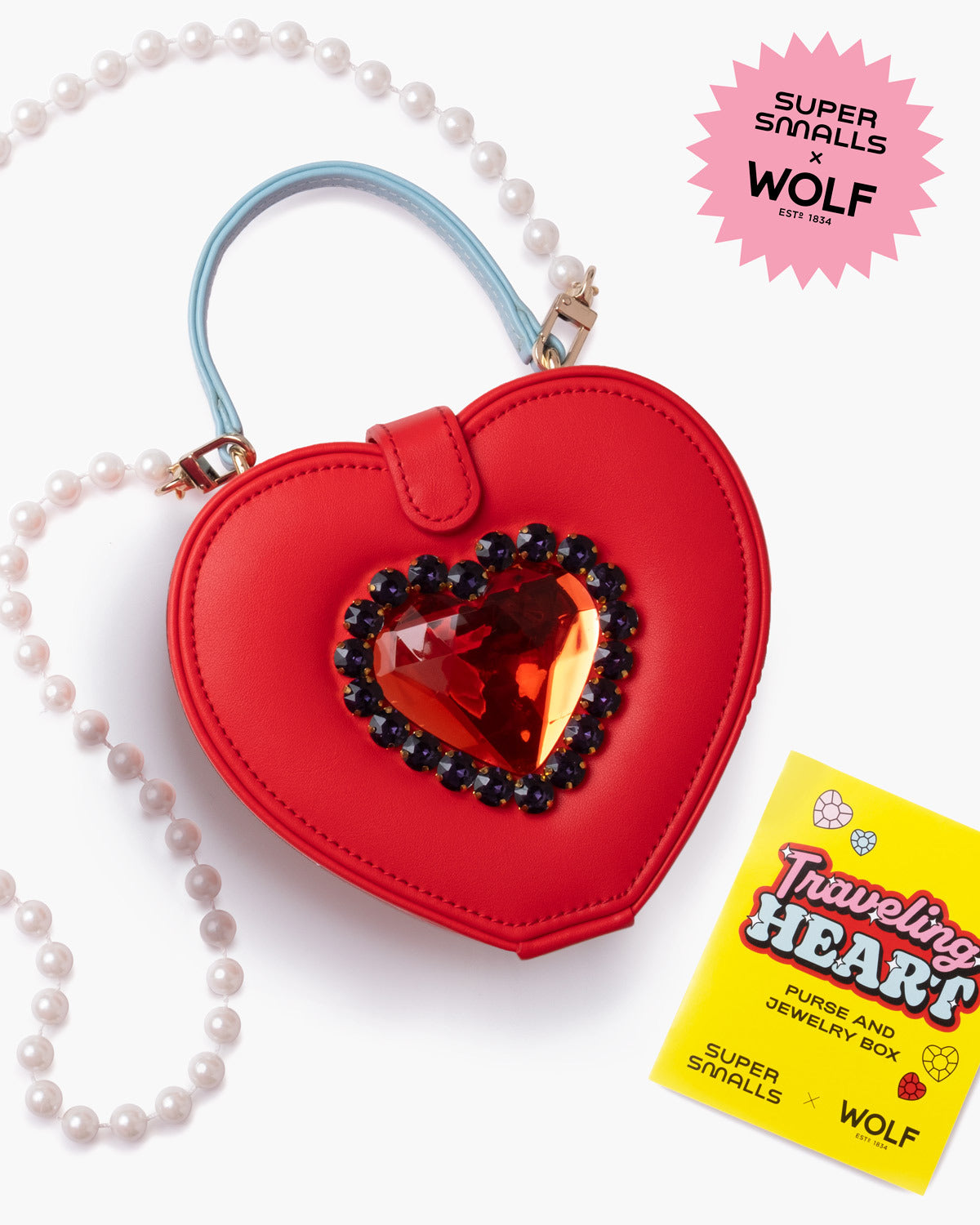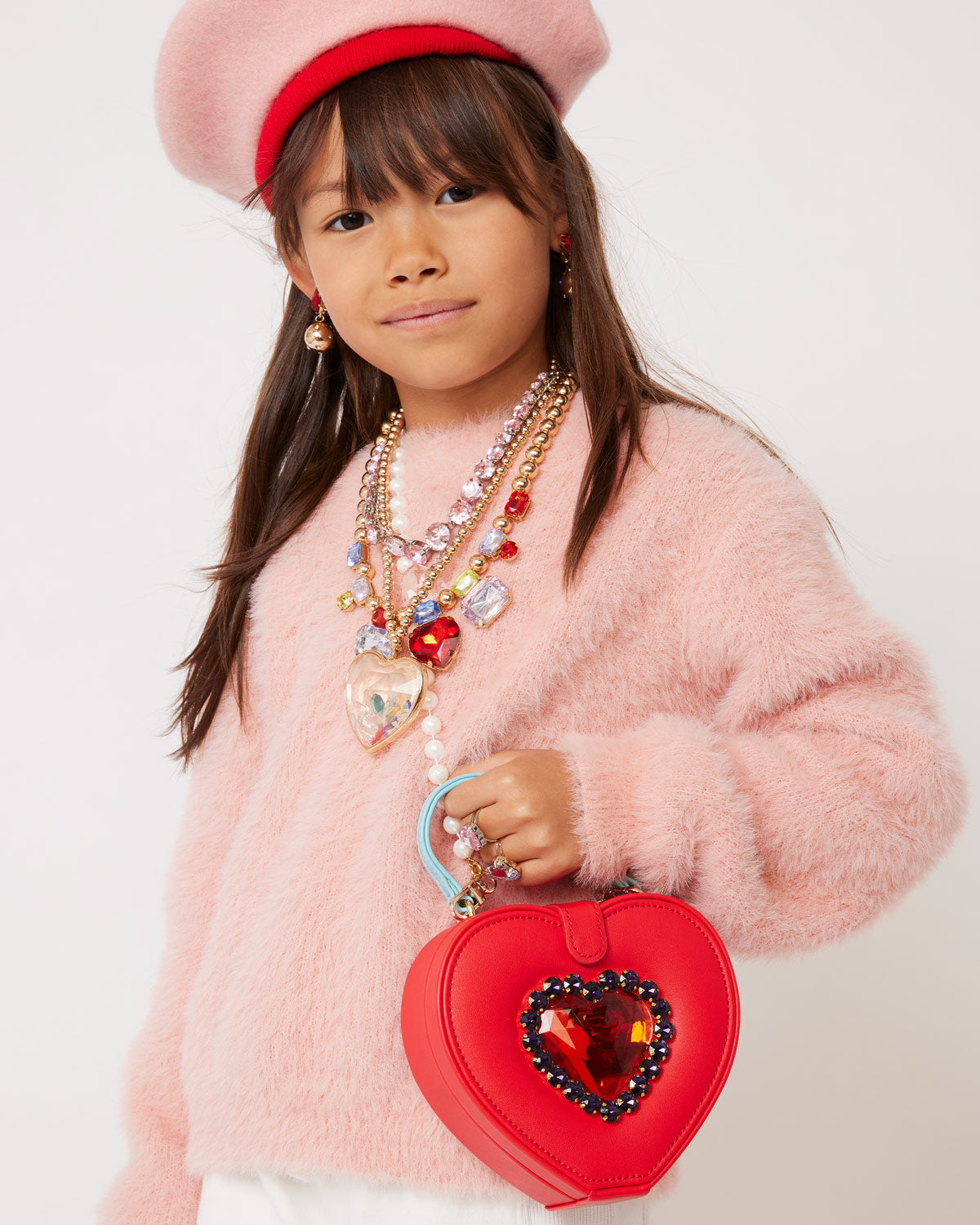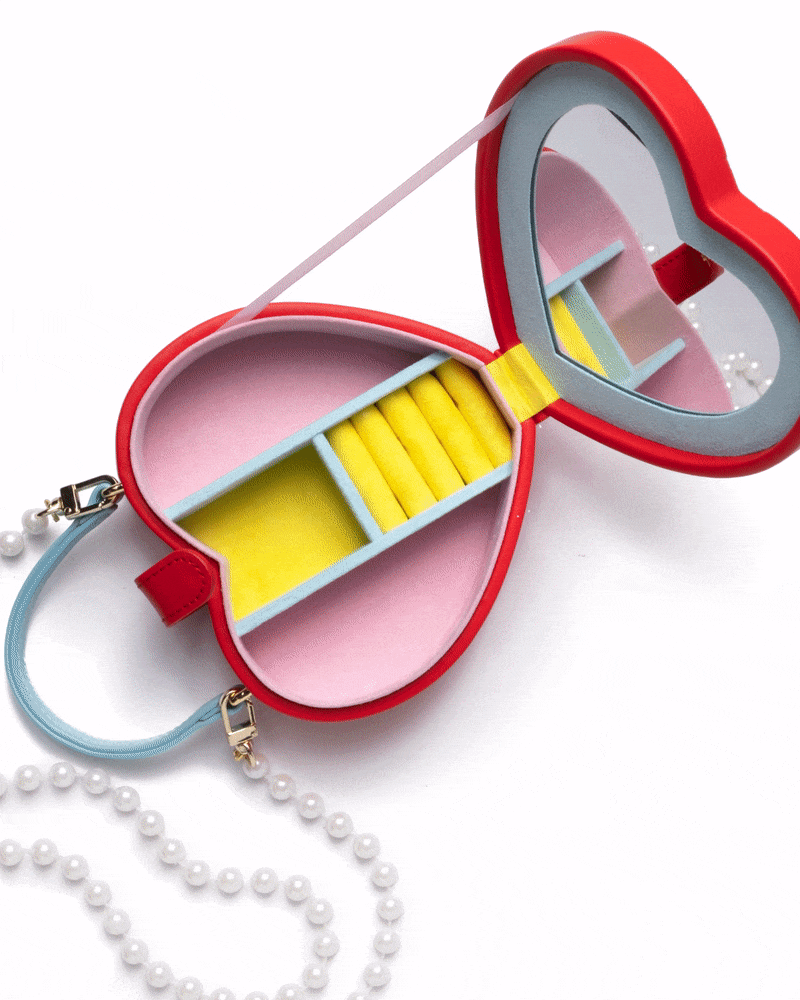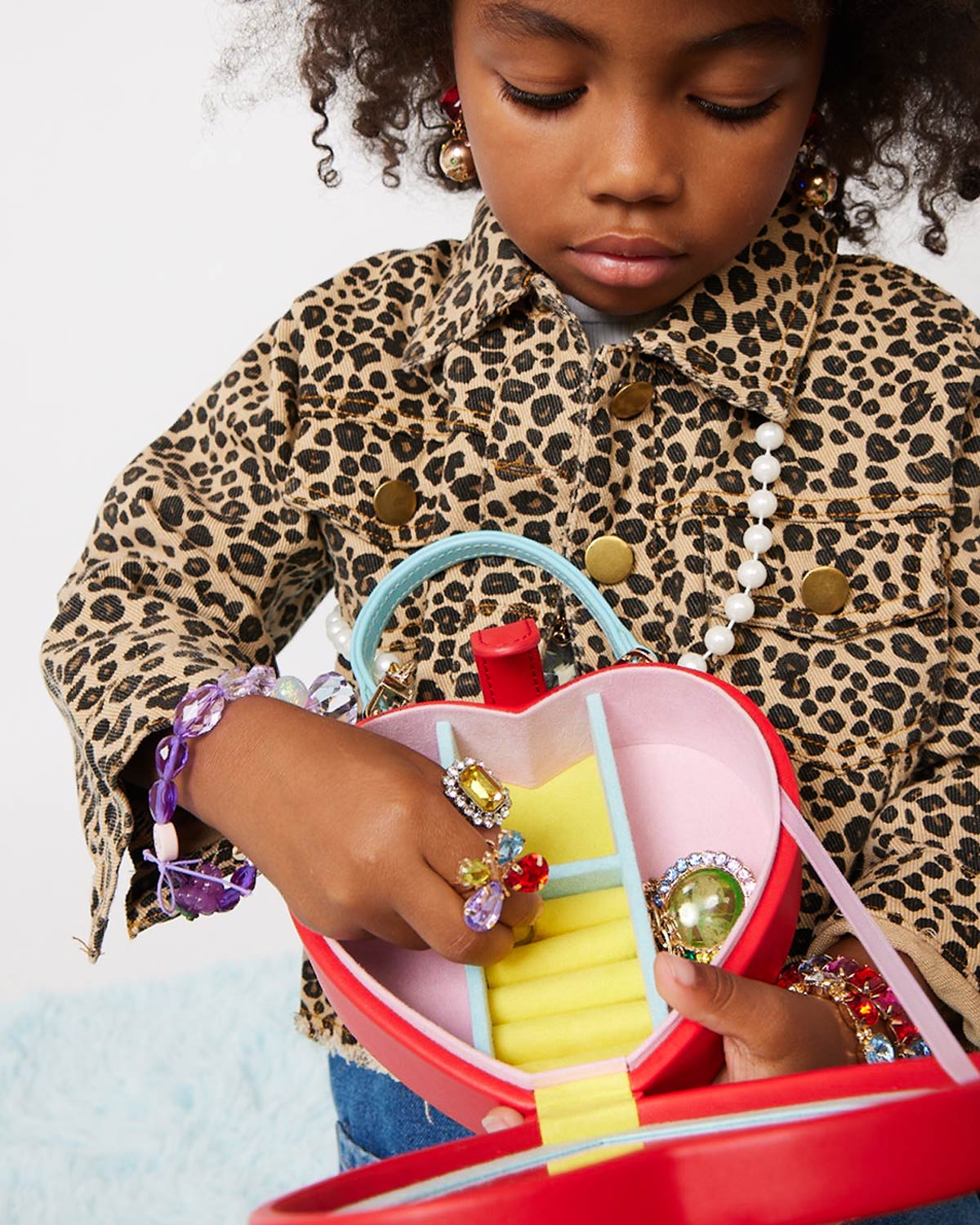 Traveling Heart Purse and Jewelry Box
Exclusive luxury collaboration with WOLF 1834
Meet the Traveling Heart Purse & Jewelry Box! Made to hold Super Smalls jewels and precious gems, this jewelry case can be adored at home and on the go! Follow your heart? Better yet, have your heart follow you!
This luxurious case is made to tag along with a removable, cross-body faux pearl strap. It's equipped to house all kinds of baubles with ring rolls, charm wells and a heart-shaped mirror to neatly store and admire your most prized possessions. Handmade with 100% vegan leather and microsuede, the jewelry box is treated with a special anti-tarnish lining to keep your collection sparkling.
Handcrafted jewelry box by WOLF

Made with 100% vegan leather and microsuede
Heart mirror inside
Includes removable, faux pearl strap
Features ring rolls, flip-top drawer and charm wells to store your jewels
Small parts, not intended for children under 3
WOLF is one of the oldest and most prestigious jewelry box makers in the world! Established in 1834, WOLF has remained a symbol of excellence in crafting luxury jewelry boxes, renowned and distributed world wide. Known for combining elegance and functional storage solutions, WOLF uses top notch materials and expertise to create treasures that will last (and sparkle!) for a lifetime.
*Product is excluded from any discounts.