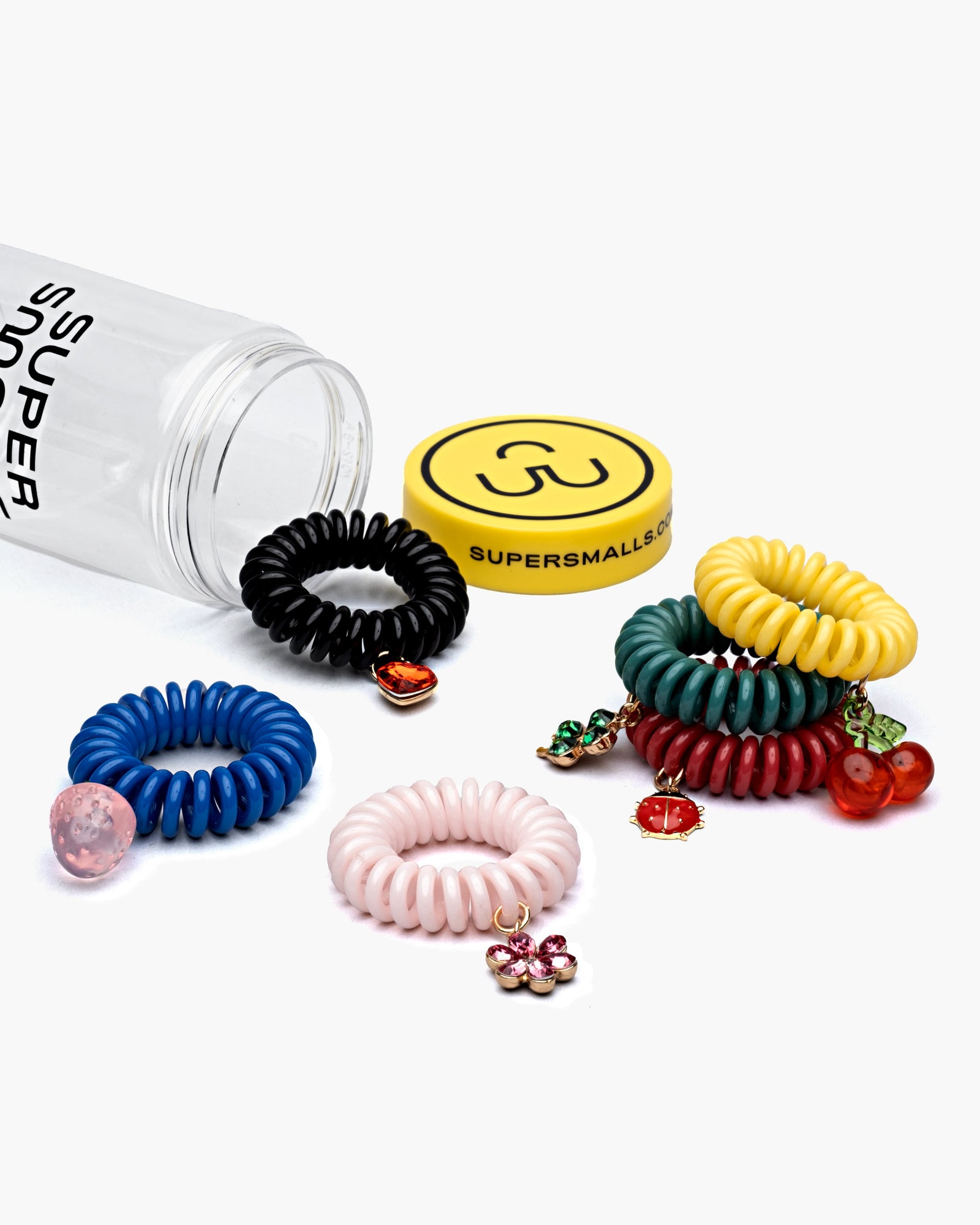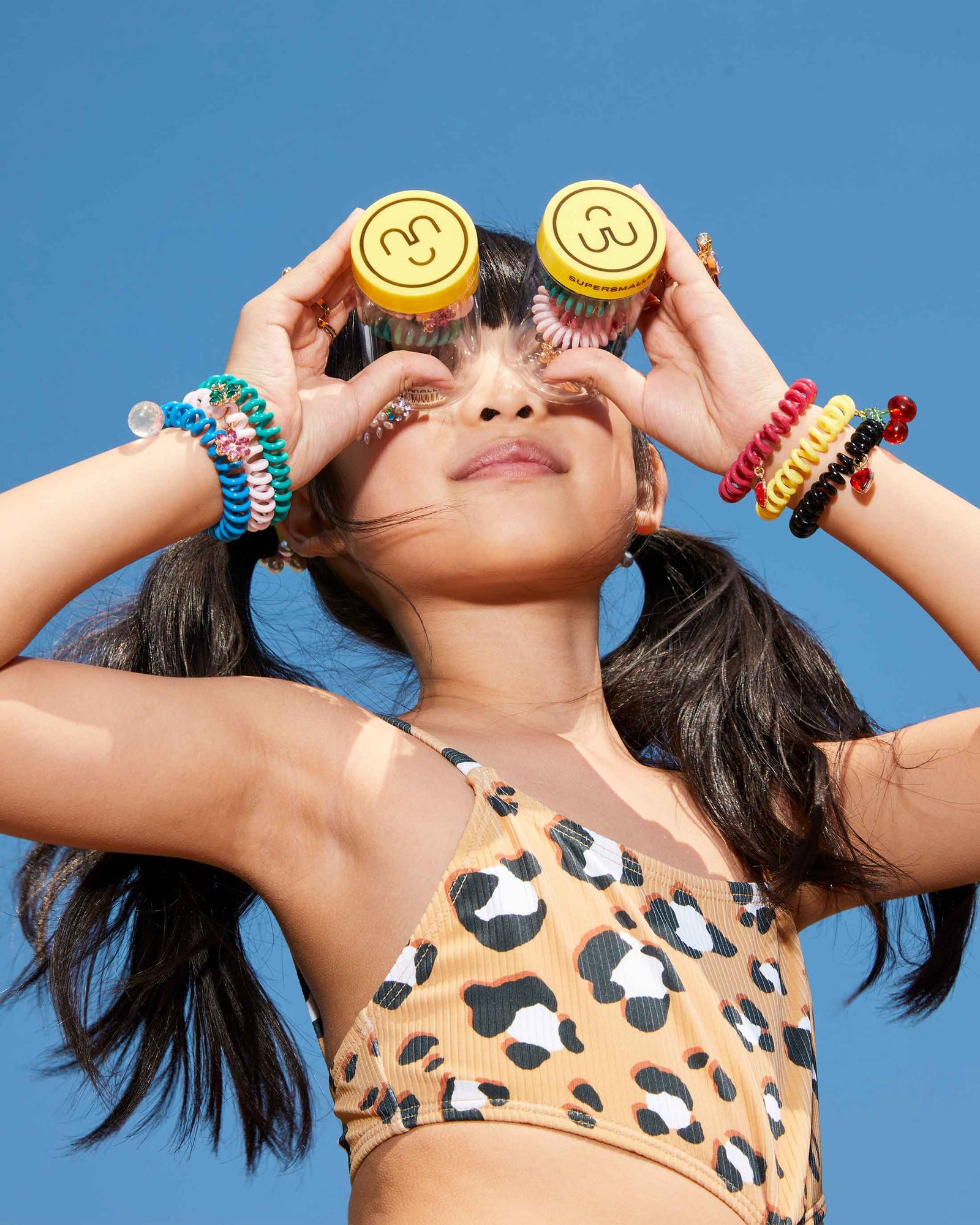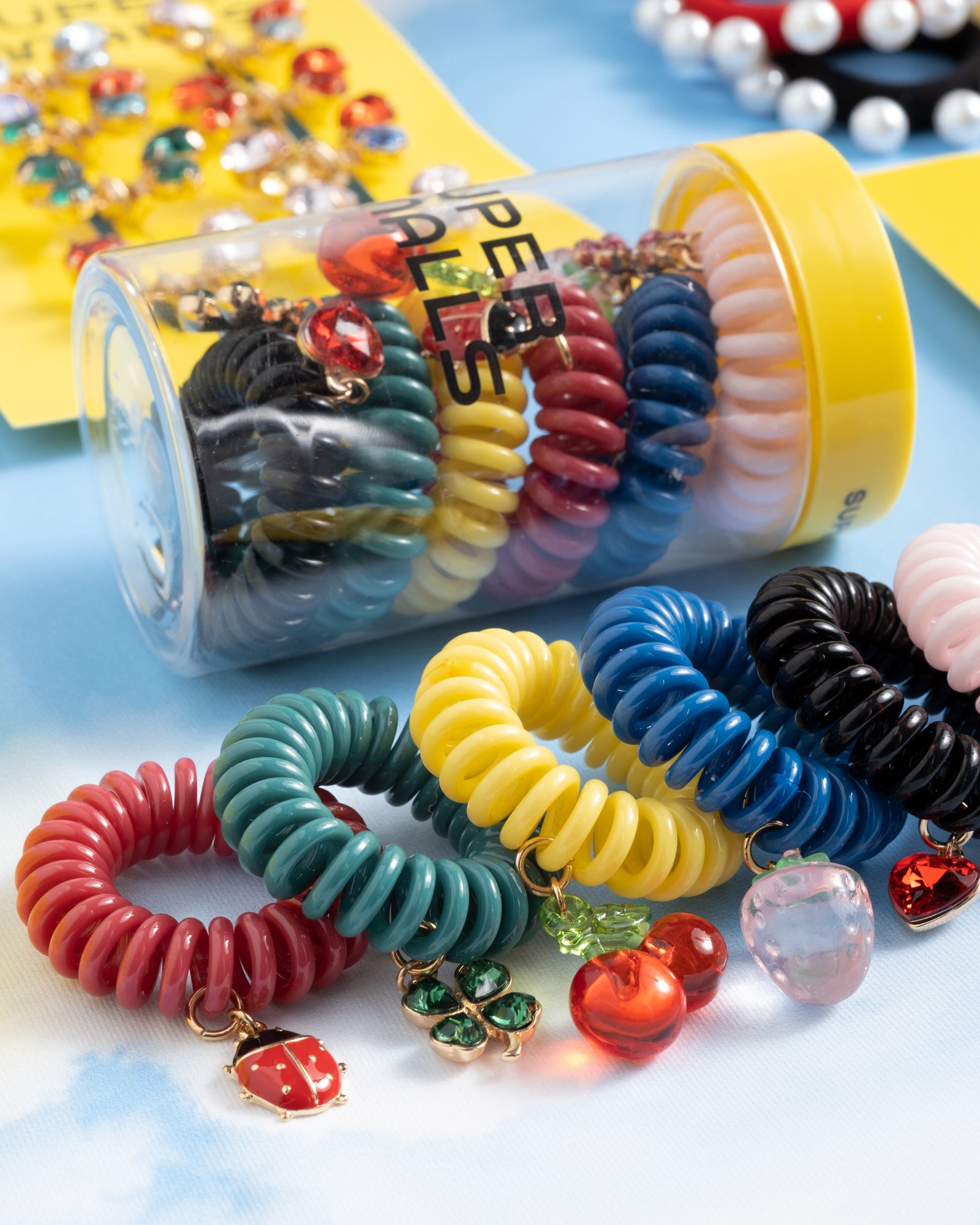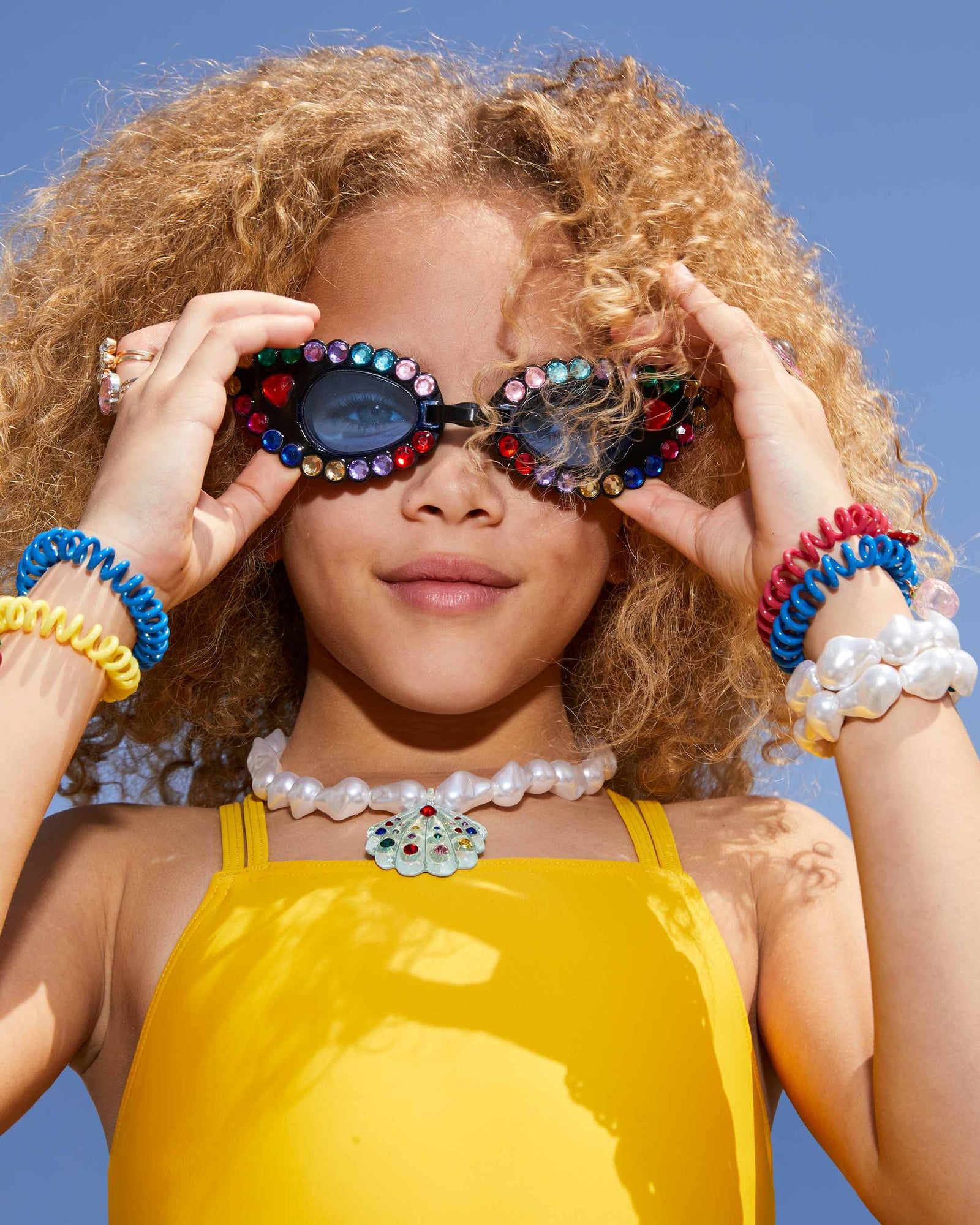 Charmed Life Bracelet and Hair Ties Hybrid
We're Charmed, With An All-In-One Hair Tie!
Casually cool with jeweled charms, the Charmed Life Bracelets double as Hair Ties and are made for showing off your personality! Perfect for pool days (they are waterproof!) or play dates, this set of 6 stretchy spirals are style super stars - wear them as bracelets or as your go-to summer accessory.
*Small parts, not intended for children under 3 years