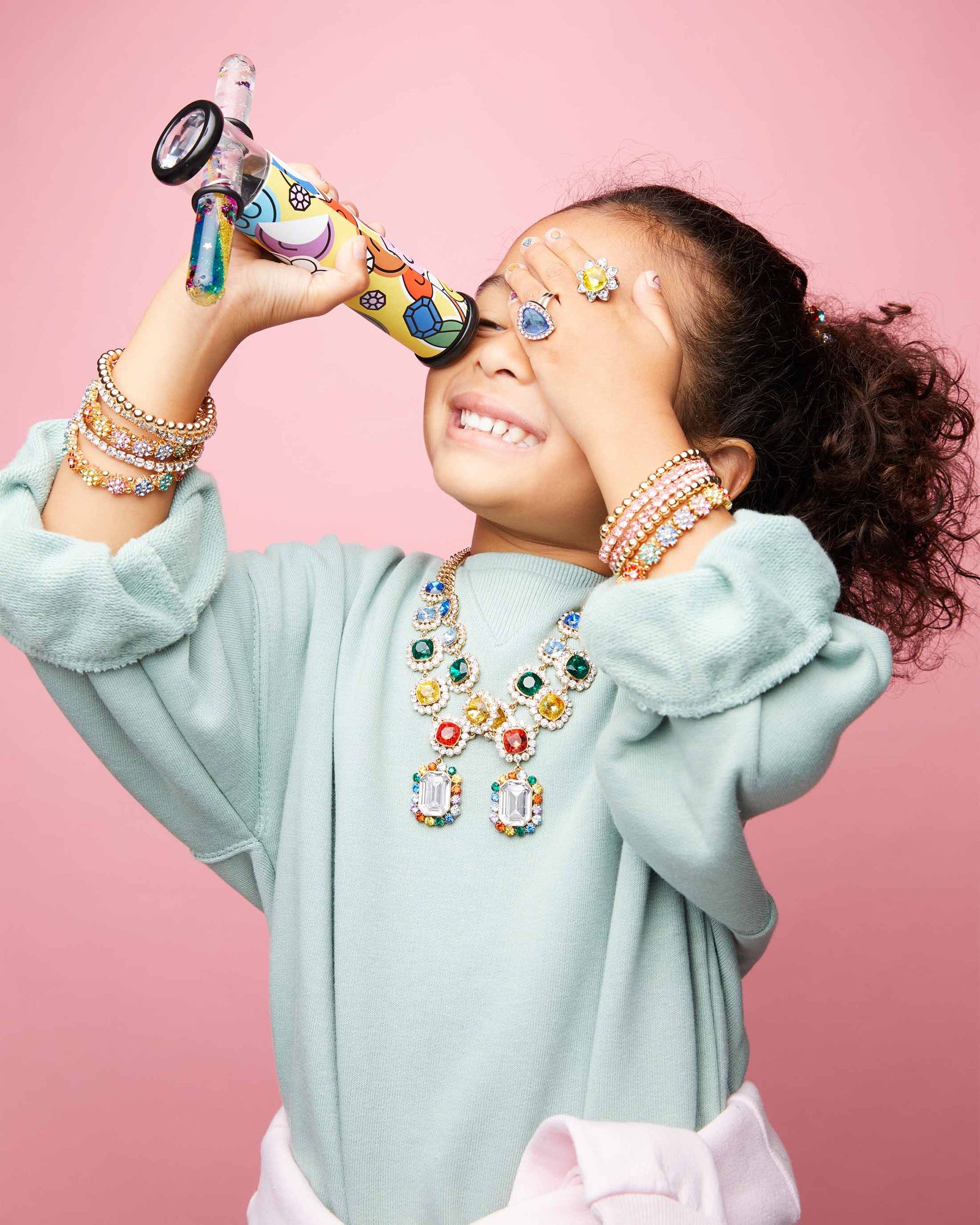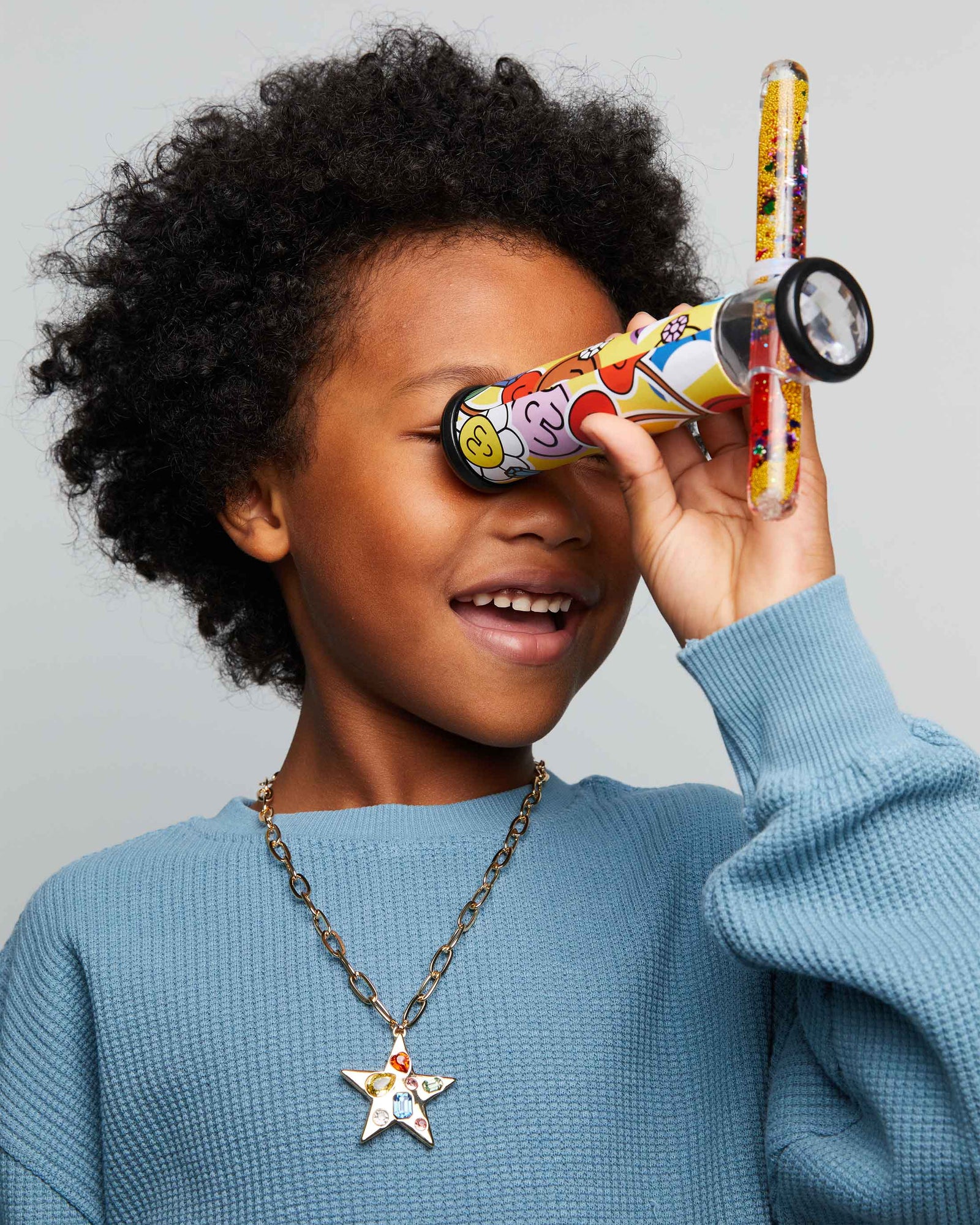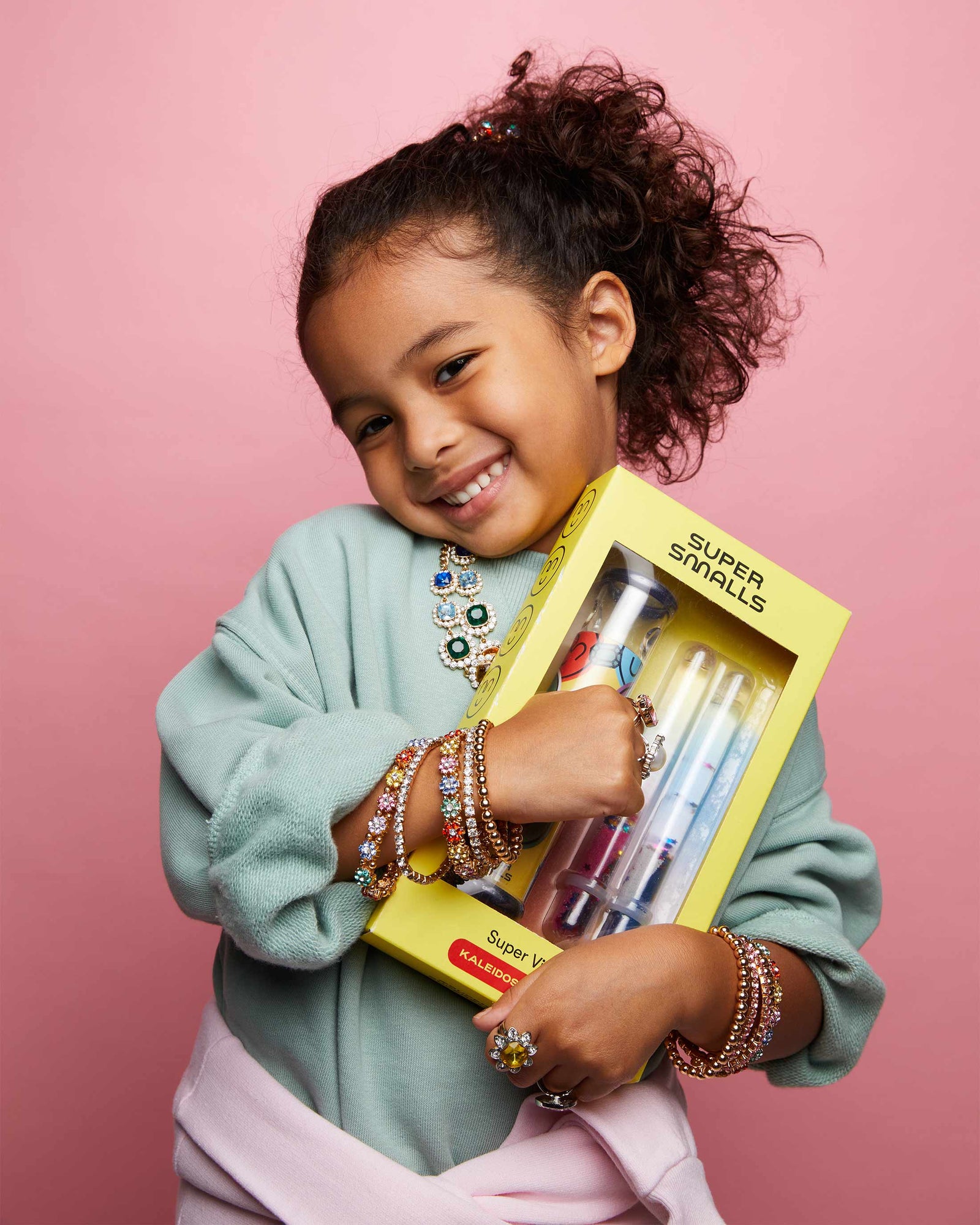 Super Vision Kaleidoscope
Can You See the Magic?
Kaleidoscopes are kinda magic, right?! We designed this toy to bring sparkles and joy to kids on-the-go. This set comes complete with one kaleidoscope and two clear wands, filled with all sorts of colorful, glittery goodness (a secret potion!). Kids can interchange the wands into the kaleidoscope and enchantedly watch the magic come to life before their eyes! Trust us, they'll be captivated.
*Small parts, not recommended for children under 3 years.